The wedding season is just around the corner and so is the excitement! Most people out there dream of having a picture-perfect wedding that would leave their guests in awe. However, on the other hand, wedding planners work day and night to make the couple's picture-perfect wedding dream come true.
It's time for the Wedding business in india to boom! Planning a wedding is full of excitement, craziness, and just a lot overwhelming.  Most people out there dream of having a picture-perfect wedding that would leave their guests in awe. However, a few others just tend to work days and nights tirelessly  to make the couple's picture-perfect wedding dream come true.
The wedding planning business is one of the best jobs in the event industry. When it comes to wedding requirements, Indians need them in various sizes and forms, ranging from a close-knit reception to a fancy destination wedding. Therefore, there is a need for a wedding planner to help you out from the scratch in planning all the ceremonies.
Steps to start a wedding event planning business
Before you decide to invest your money in a wedding business in India keep in mind these tips and understand the skills that you require for becoming a wedding planner.
1. Gaining relevant experience
Have your fair share of research on different wedding planning businesses and opt for interning/working for them to get an insider experience. You can alternatively decide to apply for event management firms for getting an idea of how to handle large-scale clients as well as the commitments that are involved in the event, which are, from costs to execution.
2. Selecting a business name and offerings
Naming your business plays a crucial role in attracting clients whereas the type of services you offer is responsible for the future clients. When you offer different packages for different budgets, it gives couples several options to choose from depending on their needs and budget.
3. Having a solid business plan
A business without a plan has a higher chance of failing faster than anything else. This incorporates selecting a business name, long term and short term goals, planning finances, and target clients.
4. Being clear with your goals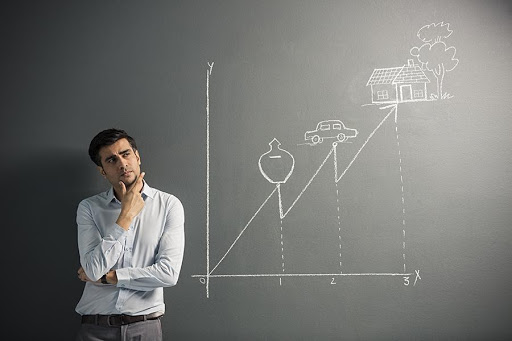 Goals may tend to change from time to time, however, you must be consistent with your dedication. Do you wish to organise celebrations that are limited to the local crowd, or do you wish to make it big and reach out to the big clients in future? Figure out what you wish to do and it would help you in getting more organised while planning.
5. Conducting the needed industry research
Simply dreaming of your own wedding planning business wouldn't become successful over a night. You need to do your part of reading and researching thoroughly on things such as wedding planning books, blogs, competitors as well as explore different websites. It would give you a brief yet realistic understanding of how the wedding business in India works and give you some wedding planning business ideas.
Before you decide to commit financially for the wedding planning business, give financial commitments, you must decide on the team that you'd need for each wedding pitch. Some of the essential resources which are necessary consist of decorators, caterers, travel arrangements, venues, choreographers, band or musicians, clothing and lastly, Mehendi artists. In case you are a beginner, you can consider hiring freelancers and not a full-time team for saving your money as well as time.
7. Noting down the investments Plan your investments
Every business requires a basic amount of investment that would help to start the operations. From a great hard drive to a good quality laptop, co-working spaces to hold meetings or home offices, these are some of the obligatory things. For the initial planning of your business, the startup cost can range from 5 to 15 lakhs.
8. Create a Marketing Strategy
When it comes to a successful business, a vigorous marketing plan plays the role of backbone. If you have already started to organise ceremonies, it's time to begin your marketing processes as well. The best marketing strategies are word of mouth, setting up a website/blog, and investing in social media platforms such as Facebook and Instagram.
9. Not having fixed working hours
Wedding planning is just not an indoor desk job and doesn't come with fixed working hours. Flexibility is the key to work in this field. You must learn to work extra hours or be present during the time of emergencies. From late-night calls to early morning supervision of staff, your responsibility lies in everything. The happiness and satisfaction of clients are in your hands.
10. Tracking your earnings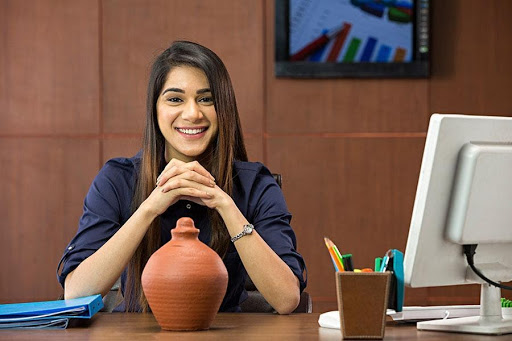 A grand ceremony would help you earn about 10-15% of the total budget. Hence, it's essential to keep a track of your earnings to see how you're going about your business and what changes to make if there are any to make more profits.
11. A greater presence of mind
From sudden last-minute cancellations to unavailability of materials, could be some common crisis that is bound to happen in wedding planning. Under these situations, you need to keep your calm and deal with vendors in a good manner. These are the key factors that you must develop. It might take a few years to build up a reputation, however, once you get the hang of it, nothing would stop the profits from pouring in.
12. Getting permits and licenses Make your wedding planning business legitimate and legal
Giving a structure to your business as per the legal laws and tax purposes is a crucial step. When you choose a Limited Liability Company (LLC) as your business entity, it would help you in preventing any judicial repercussions. When you register your business it would help you establish your brand identity as well as strengthen your goals. Before you start to organise weddings, you must be ready with all the federal and local permits.
Well, it is not some rocket science when it comes to the wedding planning business. But when you give your full dedication and gain quality experience, you'd be great to go. If you're looking forward to being amongst the top-rated wedding planners in Mumbai, you can opt for some courses from The Wedding School and learn in-depth on wedding planning and management.