A wedding is one of the happiest and most important occasions in a person's life, and a Wedding Planner, therefore, plays an all the more critical role in the lives of the soon-to-be-married-couples and their families. The Wedding Industry in India is growing steadily at 25-30% year-on-year offering multiple career opportunities. The job of a wedding planner is both exciting and challenging. If you are considering a career as a Wedding Planner, you might be drowned in the mirage of questions, which needs to be answered.
Do You Have It In You?
Weddings can be a nerve-wracking experience, both for the couple as well as their family. As a wedding planner, you need to be sensitive to their needs and requirements. The following skills are a must if you wish to be a successful one:
1. Excellent Organizational Skills: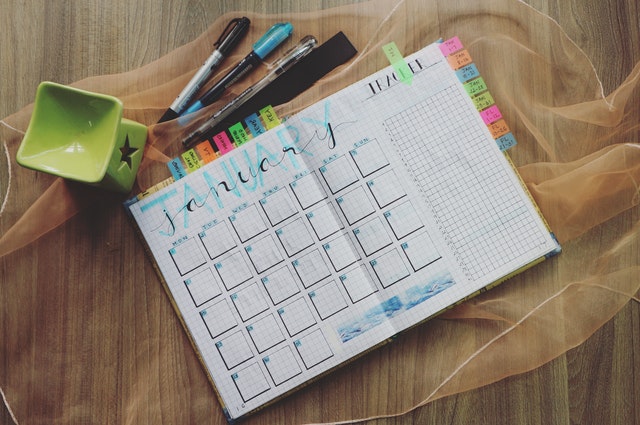 You do not appreciate spontaneity and like to make sure that everything is organised and planned accordingly. You might be extremely organised and like to be the leader in your friend group for guaranteeing that everybody knows when your trip is, what time you'll be getting together, and precisely where. You're efficient and some may feel like you take things excessively far while organizing occasions. Be that as it may, this sort of quality is ideal for wedding planning. If you love planning and organizing events and like to know that you are on top of everything, wedding planning might be the ideal career for you.
2. Good Communication Skills:
All the experience and all the training won't fill in for being a good people person or having good communication skills. While a portion of that comes naturally, it's additionally an ability that can be developed and cultivated through experience. When working as a wedding planner, you'll be seeing customers through getting ready for perhaps the greatest days of their lives—and they're going to rely on you to have all the appropriate responses. They likewise may be coping with a great deal of pressure and stress, particularly as the day of the wedding comes nearer, and you should have the ability to deal with even the most difficult clients with elegance and grace. Also, a major part of the job is working with sellers, which requires haggling with a variety of individual businesses, from venues to DJs, and that's only the tip of the iceberg.
3. Outstanding and creative problem-solving Skills:
 No matter what you do, how good your organizational skills are, or how well you plan problems are going to arise and things are going to go wrong. It is Murphy's Law after all. But if you have good problem-solving skills then you can get ahead of the problems and come up with good and effective solutions. For this, you will need to have critical thinking (out of the box thinking) skills and creativity. This way you will be able to solve every problem and deliver the best and most dreamy wedding to the couple.
4. Ability to create and then manage a budget: 
Regardless of whether you're in a shop with set prices, you're probably going to be that person still attempting to squeeze a deal out of the sales rep. Regardless of whether it is asking for 10 extra plates from the caterer, getting the DJ to lower his fee, or getting the pricier venue at a cheaper price being a wedding planner requires a lot of negotiating. If you love negotiating and are very good at it, you may find that being a wedding planner is an extraordinary fit for your talents. You'll have the option to negotiate with clients and vendors for all of the best costs to stay competitive and remain inside the budget.
5. An eye for Detail:
With all the things that wedding planners have to accomplish to deliver a successful wedding, small things might slip to the crack. On the final wedding day forgetting these things like maybe getting the bride an extra pair of clothes or forgetting to check if the venue has an elevator for the old people might prove to be disastrous. That is why a successful wedding planner should have a keen eye for detail.
6. Ability to work under pressure and meet tight deadlines:
Regardless of how well you plan a wedding, things will occur now, and again that can truly make things difficult. For example, an awful storm could come tearing through upon the day of the wedding and you'll have to play the hero. A caterer won't appear one day and you'll have to make sense of how to keep a Big Fat Indian Wedding well-fed and happy, and find a wedding caterer on a strict budget at the last minute! Through the entirety of this, you'll have to remain positive and calm or it will further hinder the couple's special day. This is why you will need to develop the ability to work under pressure and meet tight deadlines all the while having a huge smile on your face.
Do I need a Degree to Become a Wedding-Planner?
You don't have to attend full-time college to become a Wedding Planner, and anyone can be one. But then, with weddings becoming more and more lavish and commercial, it is always better to be thoroughly skilled in your profession. So a formal training and getting a Diploma Certification becomes extremely important.
Many institutes offer an Event Management Diploma Course. But TWS (The Wedding School), a Mumbai based premier wedding institute offers a Specialized Diploma Course in Wedding Planning & Management over a span of 6 to 8 months. Their courses go beyond typical classroom sessions and have intensive on-field training and internship programs (domestic as well as international) where the student gets to closely work with expert Wedding Planners.
What Does a Wedding Planner do?
A wedding planner does everything. He is a Jack-of-all-Trades. Anyone, who has seen a wedding at home, knows about the stress that is involved in planning it. The Wedding Planner takes care of all the details, be it big or small. Liasoning with different vendors to plan out the venue, invite, travel, décor, menu, and much more. It is the duty and the responsibility of a wedding planner to be calm and composed even in the most pressured situations. Though sometimes, a wedding planner is compared to an Event Manager, it is not like that. A wedding planner has to deal with the highs and lows of the couples as well as the family emotions. He/she has to ace the hospitality experience for the guests, be well aware of the new fashion and beauty trends for the brides as well as the groom, the list is infinite.
What will I be an Employee or an Entrepreneur of this industry?
If you have the resources that will be enough to back you up, you may start up as an entrepreneur yourself. But being 'in the business' is not for everyone, so weigh all the pros and cons before you make a decision. But one thing you need for both is field-experience.  The guidance provided by The Wedding School prepares the students by giving ground experience under the guidance of the best in the business. The student is ready to face any challenging and pressure situations calmly.
What are the Prospects of Becoming A Wedding Planner?
With about 10-12 million weddings every year the Indian wedding industry has become a USD 50 billion industry. Also, if the market trends are to be believed, the profession is likely to see a multifold employment increase as more and more people opt for professional Wedding Planners and Destination Weddings. Needless to say, the prospects for those who hold a certification in the field, are expected to be way higher. The Wedding School understands the prospects and prepares you appropriately and aptly for this rising career opportunity.
How Do I Get Started?
When you're qualified and prepared to start your career, you can begin working on expanding your customer base and getting your name out into the world. Begin with setting up an office and perfecting your online presence. It could be as straightforward as decking out a home office and sorting out social media accounts and a website.  Working on your marketing to construct your empire will assist with increasing new customers – and don't forget about tools like flyers and business cards to help spread the news. When you've begun working with couples on their wedding plans – and provided you've done an amazing job – word of mouth will start taking effect and you'll hear from new customers needing your assistance.
These are the basic things you need to know if you are considering a career in wedding planning. Being a wedding planner can be very rewarding and comes with great perks like touring gorgeous venues and hotels, sampling delicious food, and turning your creativity into a very successful business. If you consider yourself as an individual who desires to give the others a perfect celebration of their love and togetherness, then becoming a Wedding Planner is probably the best career for you.