At TWS we envision to educate and empower those who want to make a career in the Indian Wedding Industry. TWS provides an aspirant exposure to both classroom theory as well as real time ground experiences through lectures & internships with the bests of the wedding industry.We prepare students to face the dynamics of weddings and how they can eventually become leaders in the wedding industry.
Industry Influencer, Creative Conceptualizer & an ace Wedding Planner at Swaaha Weddings & Experiences who has been contributing to the Events & Entertainment industry for over 2 Decades.
She has built an inspiring widespread career as she started with being the Femina Miss India Finalist to being a recognised Master of Ceremonies and now being an Experience Designer who has delivered some of the most experiential weddings & social events in India & Internationally.
Her dedication towards uprising the professional approach in the Indian Wedding Industry led her to establish The Wedding School in the year 2018, an institute to mentor and educate aspirants professionally in the field of wedding planning and designing.
In the year 2021, she also founded WedJobs.in – India's first job portal for weddings & events with a vision to connect the job seekers and recruiters across the country on a single platform.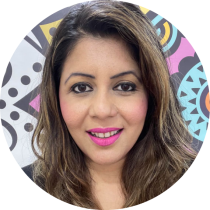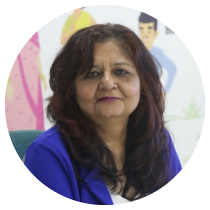 Course Director & Head Counsellor
Our guiding force, who has been in the academic field for over 35 years as a Former HOD for Commerce at Bhavan's College, Mumbai & a PhD in Advertising.
Her active involvement as a Senior Partner at Swaaha Weddings & Experiences for the last 10 years led her to understand the missing link between weddings and education. Therefore, making her just the right expert to guide through the journey of education in weddings.
Academic Counsellor & HOD Placements
She has over 2 decades of experience working in the Hospitality & Corporate sector. She worked under the Food & Beverage department at The Taj Mahal Hotel, Mumbai for over 8 years and worked in Dubai in the Corporate sector for over a decade.
Sharon has headed the Placements and Internship division since the foundation of TWS (2018) and placed students in leading companies all over India. She has been a reinforcing pillar in grooming and counselling students in their career paths.
Course & Faculty Coordinator
Originally a Wedding Planner by profession for 7 years, Sweety has an envious list of professional and personal accomplishments. Working as a senior most who specialises in Artist and Entertainment designing at Swaaha Weddings & Experiences she has worked alongside the most prestigious partners from the industry.
Her excellence in wedding planning & experience of working across the nation and globally has established her networks with the stalwarts of the industry making her the go-to of the faculties as well as the students for any kind of deliberation.