Wedding Planning is increasingly becoming a popular professional career choice. And the reason seems to be simple, people will always get married; so, you might not really run out of employment opportunities! Though people of all ages seem to be venturing into this profession, it is attracting the graduates in huge numbers.
Here's "Seven Reasons why wedding planning is a great Career Choice after Graduation"
You Show Your Creativity All The Time.
If you are a creative person, there is a huge scope for you in the Wedding Industry. Whether it's a traditional or a contemporary wedding, if you are able to foresee and create original designs as per your client's needs, this is a great profession for you. The Themes, Guest Experience, Venues, Artists and Food, you can do it differently every time.
You Make Memories
Don't we all love Weddings? The wedding day is indeed the most important day in one's life. A successful wedding is not only momentous for the couple but for the entire family. It is such a special occasion where all the loved ones come and have fun at the various ceremonies that are held before, during and even after a wedding.
You Live A Glamorous Life
Expensive photo shoots, destination wedding, late-night parties, meeting deadlines are all the parts and parcel of being a Wedding Planner. Not just that, you get to be dolled up at all time, that too in full-on-wedding-style. It sure is a very glamorous life. If you up for one, then the course to know the nitty gritty is crucial; for instance, The Wedding School has come up with a 6-8 months Diploma Certified Courses to pursue a successful career in the domain of Wedding Planning. An institute based in BKC Annex, Mumbai prepares you to venture into the field of wedding planning with new confidence and necessary skillset.
You Get To Meet Celebrities
Meeting famous Fashion Designers, Stylists, Singers and even movie stars as Guest-Performers at the Wedding, are added perks of this profession. As you sail through the initial years and wedding parties, the sky becomes the limit for you.
You Can Earn Well; Really Well
With about 12 million weddings annually and the Wedding industry in India, crossing USD 50 billion mark, more and more students are choosing Wedding Planning as their ultimate career option. Hiring a Professional Wedding Planner is a trend on the rise, more and more Indian families are opting for it. Wedding Planners have various packages in various price ranges. Generally, a Wedding Planner earns as per his client's budget for the wedding.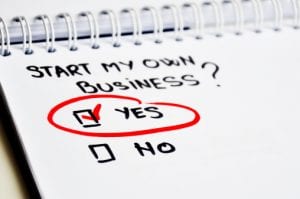 Your Work Speaks For You
When you plan a successful wedding, you impress each and every guest. This, in turn, helps you build your business and your portfolio too. The reputation you build speaks for you. The wedding itself becomes your Advertisement. You constantly meet new people and new relationships with every wedding you plan.
You Can Be An Employee Or Entrepreneur
Depending on your financial standing, you can either work as an employee with an individual or a firm. You may opt for first getting some quality experience by working for someone and then when you think you are prepared, you may start up something of your own. Both fields have their pros and cons. So, weigh your options and then decide what suits you best.
Most of the traits that you need to become a successful Wedding Planner come naturally. But, there aren't many skills that can't be acquired and mastered. If you think you can work well in high-pressure situations, can be sensitive to other people's need, you are a creative person, you love to travel and glamour in profession, can deal with high-family-drama calmly that too at a daily basis, then probably a career as a Wedding-Planner might be the ultimate choice for you! No doubt that, it is a high-pressure job, but with so many benefits, in the end, it's worth it.