Aspiring to be a wedding planner? Are you aware of the potential courses to be a successful wedding planner? Fortunately, we are here to help you.
A wedding is the most joyous occasion of everyone's life. It connects two families, not just two people, to celebrate and declare the love of the bride and groom. Being a wedding planner, you get the opportunity to host and participate in weddings from different cultures, with different nuptials and rituals, which certainly gives wows. Amidst all the joyous benefits of being a wedding planner, the stress and hard work involved in planning a wedding are no child's play.
Only with the proper knowledge and skill set, this stress can be relieved. This is where the decor course comes to your aid. Keeping the rituals aside, the wedding decor plays a crucial role, especially in India, where weddings are a perfect form of "show-sha". Thus, the decor course is crucial for any wedding planner. There are several benefits of enrolling in such a course that we have discussed along with the post.
Why Should Aspiring Wedding Planners Opt For Decor Course?
A decoration course covers different aspects of the wedding. At The Wedding School, we have a range of decor courses that will help you learn everything from the importance of fabric and florals to layout planning and 3d rendering. Decor course has no cons; it just enhances your creativity by giving you technical wings.
So, here we will discuss five benefits of a decor course for a wedding planner. We assure you that by the time you finish this blog, you will have a strong urge to enrol on them!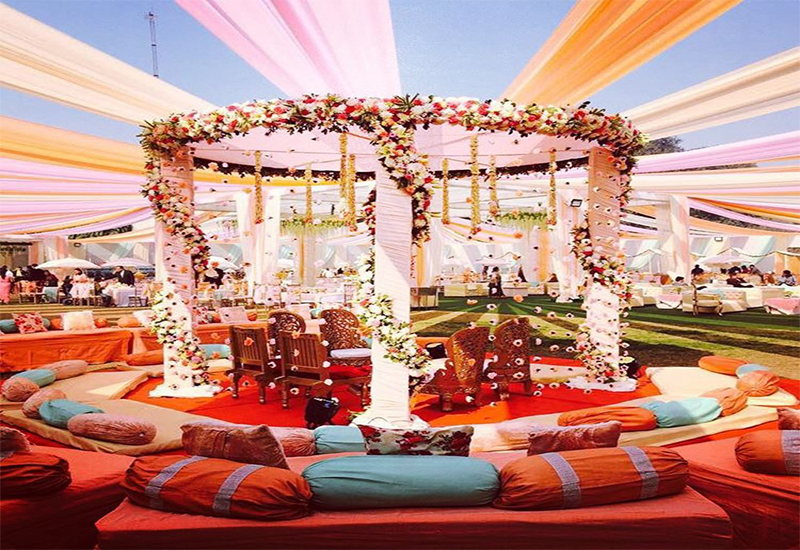 1. Clear the basic doubts and provides better insights
Basically, a decor course teaches you all about the basic needs and requirements of a decoration. While event management courses give you an overview, a decor course will take you deep into its significance. So, the very first benefit of enrolling in a decor course is that you learn all about the decor basics – from the importance of choosing the right fabric and floral decoration to enhancing the decoration with centerpieces.
This course also sheds light upon the process of fulfilling checklists, sending out layouts, and several other factors. When you know all these key factors that complement a wedding decor, nothing can stop you from being a fabulous wedding planner. Just carry a strong persona, leadership quality, and team management skills, and you are set to roll!
2. Helps by educating about planning and presentation
When talking about Indian weddings, they come with a long list of rituals. From sangeet to mehndi and bidai, every ritual asks for a different decoration and different planning. Wondering how a decor course can benefit you in this issue? In layman's language, a marriage decoration course also teaches you the importance of planning and presentation. Now, being a wedding planner, there are two presentations you need to take off.
First – is the proposal presentation, and the second – is the final presentation. With the decor course, you will learn how to present your ideas, what pitch to use and how to enchant the client. Once you are hired, you also need to plan and map out all the decorations. So, a decor course also teaches you how to plan out things and how to keep tabs on them! Isn't it the best benefit of a marriage decoration course!?  
3. Walk you through the vendor and resource management
Up till here, you know that the decor course teaches you about planning and management, but do you know that vendor and resource management is a crucial part of planning? Obviously, without vendors and resources, where will all the material for decoration come from? Thus this third benefit of a marriage decoration course is pretty essential.
Being a wedding planner, it is a must to have vendor connections and ties for all the resources. Not just with one, you need to maintain relations with multiple vendors so that when one falls, you are prepared with a backup. After all, you should always be prepared for the unexpected.
4. Elaborates on the importance of technicalities
Speaking of wedding technicalities, do you know what they are? Technicalities for a wedding include lighting, sound, trussing, tech riders, etc. In simpler words, wedding technicalities include every technical aspect, from arranging electricity to a high-quality DJ and AR stage. Thus, another benefit of a marriage decoration course is that it teaches you the basics and importance of these technicalities. Once the venue is all decorated, it is the lights, sound, and staging area that makes all the difference.
Not just that, preparing an electricity backup is also a part of these technicalities. Once you master the art of decoration, it is these simple things that take you from a ground-level planner to a rooftop wedding planner.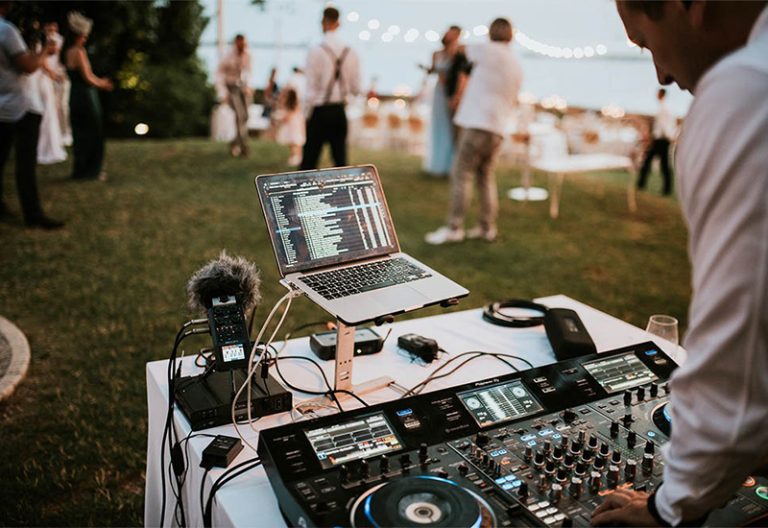 5. Helps learn about the timeline management
Lastly, on our list is timeline management. Weddings, just like any other event, have certain timelines. For instance, there is time for starters, dancing, wedding nuptials, bidai, etc. Being a successful wedding planner also means that you manage these timelines. This is what the decor course helps you with. Amidst all the rituals, planning and managing different vendors, it is pretty easy to lose track of time. Decor course helps you understand the importance of timeline management and teaches you different ways in which you can successfully achieve your timelines. Of course, a successful timeline will lead to happy clients, and further, it will increase your rating, credibility and authenticity. 
At The Wedding School, we offer live online decor courses and hybrid decor & decoration courses. We provide you with a platform to enhance your skills and knowledge. With our professional training and certified courses, you can be assured of top-notch education. Offering experience from industry stalwarts, we aim to provide our students with rooftop excellence.
Based in Mumbai, we offer our courses in more than 60 cities across India. If you aspire to be a successful wedding planner, enrol in our decor course today!