If you want to add a harmonious touch to your special day, it is best to do wedding branding. Wedding Branding is bringing together a look and feel for
your wedding, one that translates into all facets of your big day. Also, it can be a great way to make your wedding pay with a personalization presence. For the basics, it is good to get some tips as a guide. Herein, you'll get a deep interaction with all the branding aspects. Have you ever visited a branded wedding? How was your experience? Feeling thrilled with the engraved wedding is the reaction for all. Maybe you're also planning for the branding in your wedding seeing others. Well, that's a fantastic decision, but you can't begin without knowing much.
In the beginning, it is better to understand the idea of a branded wedding. With the branded wedding, you get a chance to make your special day filled with harmony and beautiful memories. If you want to impress your partner on the big day, it is good to plan for wedding branding. Not only your partner but the guests will also be surprised to see such a beautifully coordinated wedding. Branding is planning the color palette, theme, feel, look, and everything you wish for your wedding day.
Why can branding be good for your special day?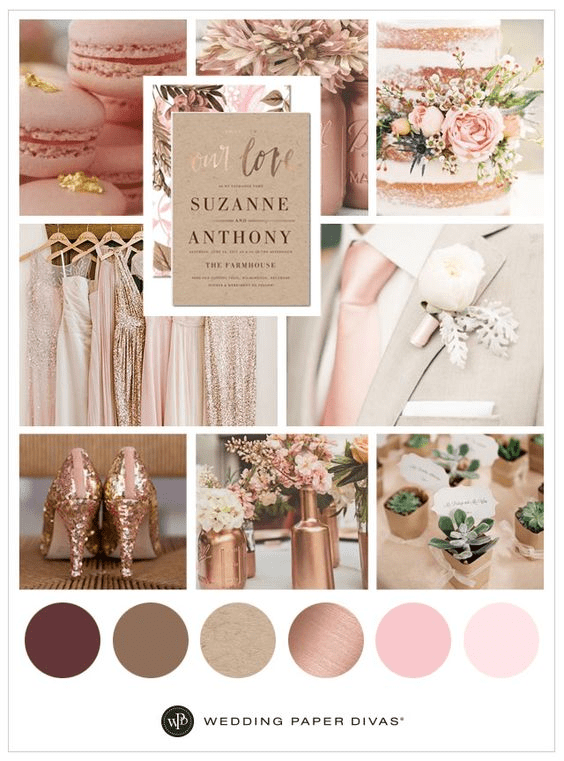 If you want to make your special day as memorable as possible, it is best to opt for wedding branding. You can plan everything from the color of your outfit to the color of the chairs or linen cloth. With creative wedding branding ideas, you can make it a remarkable one. A branded wedding is something which everyone remembers even after years. It is suitable for branding to begin by noting down all your preferences and your partners' too.
All your special moments and most deeply held convictions build a story about you as a couple. Branding helps you showcase your unique love story in front of family and friends. If you want your guests to participate in the branded wedding, pick a key to link them. It can be the color code or the dress style that remains the same for all in the marriage. With themed colors and decorations, you can make every moment special. 
Some eye-catching ideas for a branded wedding:
In your branded wedding, good ideas and planning can make it a better one. Are you looking for Wedding branding ideas? If so, then you can learn about the best ideas here: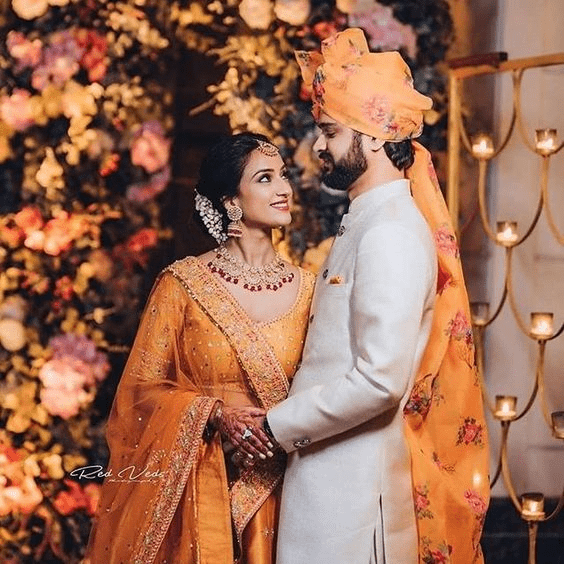 When starting with the branding for the wedding, it is always a great idea to begin with, your love story. You can come up with your interests for the first step. Want to know the perfect questions that can help you talk about your love story correctly? Check them here:
When did you meet for the first time?
What was the time when you fell in love with your partner?
Was it a coincidence to meet again?
What did you talk about when you met?
When did you decide they are the one for you?
You can talk about your love story's aspects with perfect emotions with the answers to these questions. Also, you can add your shared interests, personalities, and other things. You can make a diary and note down all your ideas. You can also customize your lehenga or sherwani based on your love story or couple logo. If you're excited about a unique concept, then you can mention it in your journal. You can also think about the moments when you shared the best time.
Select the color palette: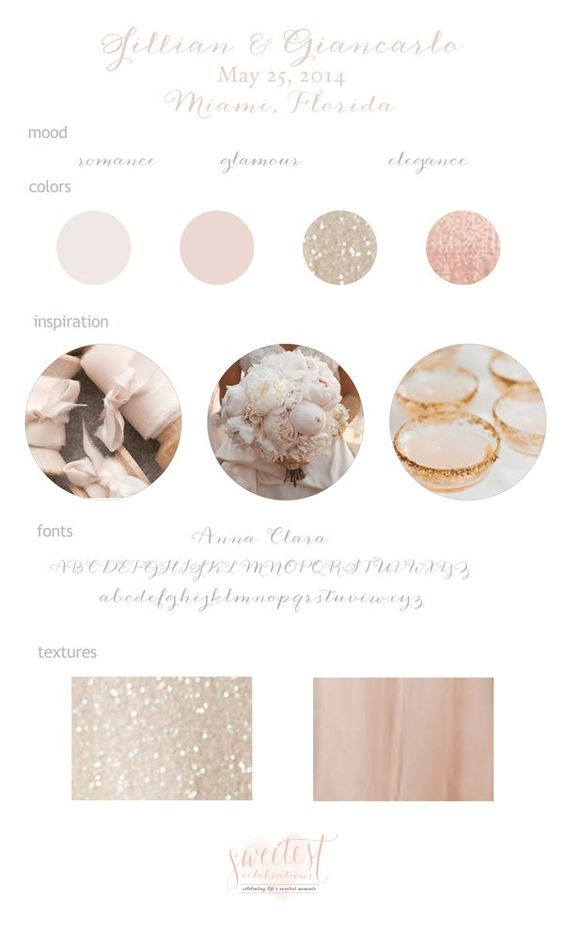 Think about what colors say about you, as well as how much you like them. You can think about the colors that match your wedding outfit and flowers. In this way, you can get a theme wedding planned for your special day. If you want to make it sparkle, using vibrant colors can be a better option.
If you want to keep your wedding theme calm and composed, it is better to go with soft colors. Intense colors like purple and blue can represent wisdom. If you want to make it a romantic theme, red is the color of love. So, decide your color palette for the wedding as per your desires. 
Think about the dress code: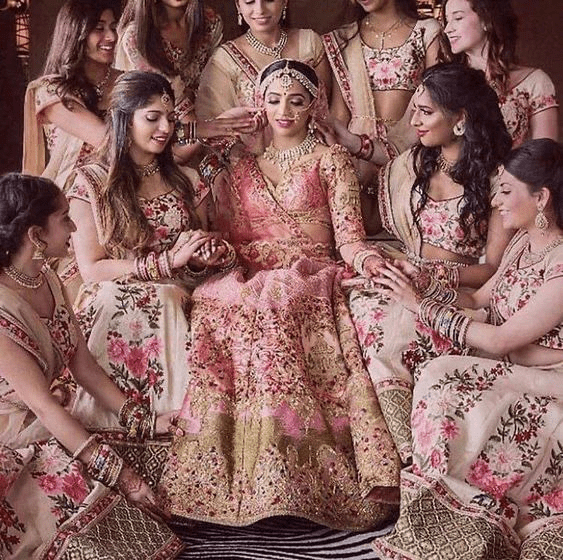 It is also a fundamental idea that you should not miss making a perfect wedding branding design. It is a crucial thing that should be included in your plan. Whether you want to go for traditional outfits or smart ones, it must be in a dress code. If you're going to make your wedding a themed one, it is good to plan the dress code.
From flowers to accessories, one should design everything according to the theme. It will give you a unique feel on your wedding day. Also, you can plan the bridesmaid outfit according to the dress code. All your favorite colors will sparkle with the dress code. 
All about the right music: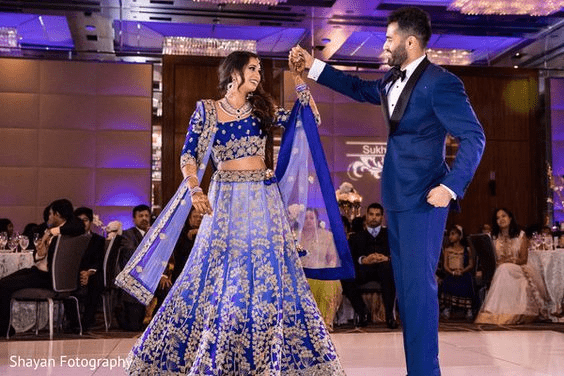 While visual things are essential for a wedding branding, it becomes memorable with suitable audio too. A customized track can be a complete surprise for the special day. In your theme, add romantic beats for your partner. If your partner inclines towards a specific genre of music, why not make it the sound for your special day. If you both have a couple song, it will be perfect audio for your wedding.
Pay Attention To The Decorations:
Often, your branded wedding plans come in front of your friends and family beforehand. But what is something that can be a surprise for everyone? Well, it is best to keep decorations as a surprise on your special day. The decoration accessories and colors can be unique for your wedding theme.
If you want to make it match with the soft soundtrack, then calming colors can be perfect for decorations such as pink and white. On the other hand, you can use different colors as per your taste. You can plan the flowers, bouquets, tables, and other decoration accessories for the big surprise.
Wedding Logo & Stationery: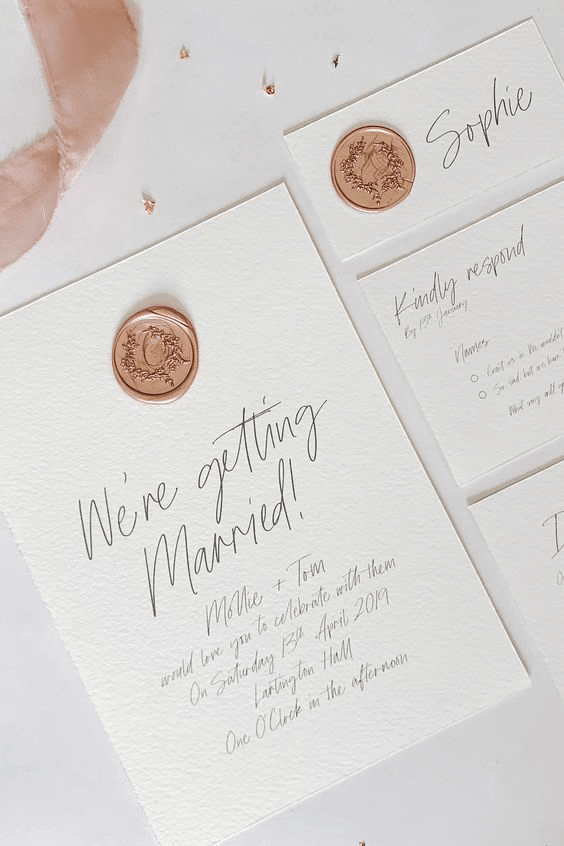 Creating the ideal monogram or logo for your wedding is the next step. This should be an interesting blend of your name, the wedding design, and the hues that you have selected. This can be turned into a wax seal, and also be embossed on all your wedding stationery.  Wedding stationery goes far beyond just the invitations. The itinerary, thank-you cards, in-room notes, and any other communication you have with guests (online or offline) are included. This should be a seamless extension of the four elements described above.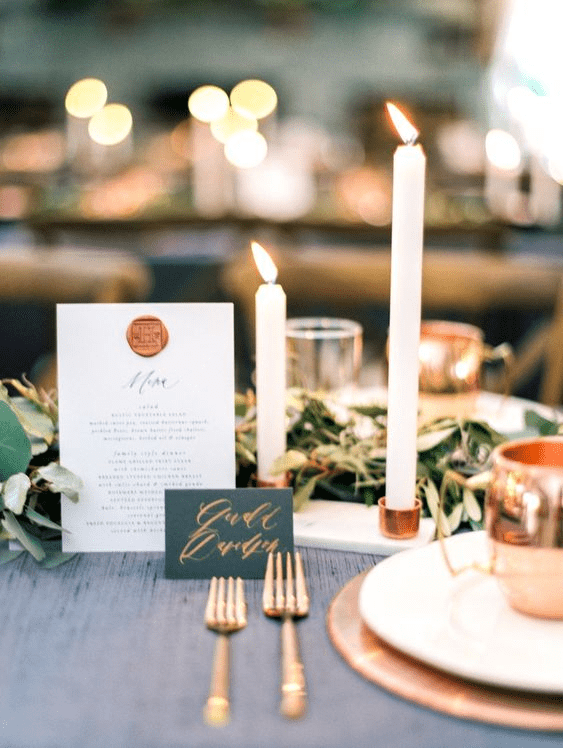 In your wedding branding design, you can't miss paying attention to the fonts. Fonts comprise an essential part of the branded wedding. It adds more feel to your special moment and makes it worth it. Are you planning a modern wedding? Do you prefer a classic or sophisticated font? With the right font, you can add more personalization touch to your branded wedding. Once the theme is clear for the wedding, it is crucial to head towards the wedding font. You can look for different options available for a font that adds a custom touch.
With the preferable fragrance, you can turn your branded wedding into a customized one. In addition to all other ideas, the scent is a part that can add a good feel to your wedding. In your branded wedding wish-list, it is essential to throw light upon the fragrance. If you want to embrace your special day with a romantic feel, fragrance choice must be accordingly. For different fragrance options, you can check mint, rose, jasmine, citrus, or others. With the perfect fragrance, it can add to your personality
Look after the aesthetics:
Another thing that is crucial for your branded wedding is aesthetics. If you want to keep it a romantic or straightforward wedding, choose the decorations that match that aesthetic. For environment-friendly lovers, a rustic aesthetic would be perfect. Choose an aesthetic that you and your partner love.
Branding your wedding, as you can see, can be a fun and simple process that will add an extra level of personalization to your special day. Choosing branding is a wonderful way to celebrate your special day, like so many other aspects of wedding planning. As always, enjoying yourself is the most important thing!
If you were inspired and want to learn more about wedding branding and design then you must check out our Wedding Planning Courses.