Wedding planning is an exciting vocation, and for many, it is a dream job! This glittering and gleaming business is surely lucrative and glamorous, with its own set of challenges and hardships. And there definitely has been a fair share of budding wedding planners who have taken up this profession to turn their hobby into an occupation. But starting a wedding planning company is not easy. It takes a lot of hard work to stay in the business. Unless you can handle the high-pressure situations that may arise on an everyday basis, surviving this industry might not be as easy as it seems. And often it boils down to how organized you are in your endeavor.
Organizing a wedding perfectly is one of the biggest challenges every wedding planner faces. According to the best wedding planners in the industry, having impeccable organizational skills is the key to becoming successful in this industry. For many of the wedding planners, the experience that they acquire with each wedding they organize is a crucial component that helps them become a better wedding planner over the years. Wedding Planning is by a wide margin one of the most stressful jobs out there. One of the key components to which this stress can be credited is the plethora of tasks that the job incorporates. It's a job that starts even before the agreement is signed. From introductory pitch, concept, to the actual wedding plan, it is hard for wedding planners to keep up a consistent workflow, overwhelmed by the responsibilities and magnitude of every wedding planning task. Organizing a wedding takes months of dedicated preparation, foresight, and timing and as always, when it comes to organizing a wedding, there's so much that is to be done. Every wedding planner needs to have an organized system that helps them in prioritizing the various aspects of the wedding, without ignoring even the tiniest of details. Many planners have a specially made planning calendar that keeps on top of their planning requirements. Along these lines, here's a little something to assist you. Look at these 6 tips to assist you with remaining organized while planning your next wedding:
Define and Decide
Before starting to plan a wedding and beginning with set assignments, it is important that you have a vision in your mind and set a timeline to complete it. Define a direction and settle on a strategy for the direction. You should be clear as far as the direction you need to go, the sort of wedding you have to plan, and the things you have to do to complete the tasks. Therefore, the initial step to getting organized is to define an objective and choose a game plan to achieve the same.
Creating Event Binders
Being organized can be a big boon for a wedding planner. A wedding planner's biggest job, after all, is planning. Not keeping a record of all the expenses that are being done can easily throw him off the budget. Keeping track of every vendor's products and services is also of utmost importance. Creating wedding planning binders is probably the most efficient way to stay organized at this stage.
Ideally, each event and/or program should have its own binder. Depending on the complexity of your event, your binder can include several sections, including:
Itinerary/Agenda
Key Contacts
Banquet Event Orders
Entertainment
Lodging/Rooming List
Attendees
Communications
Contracts
Activities
Arrivals/Departures
Gifts
Budget
Miscellaneous
Define Tasks Of The Day:
The objective you set in terms of planning and executing a wedding is pertinent to a bigger picture, the events leading up to the wedding, and the final  D-day. To accomplish that last objective, you have to choose smaller milestones that you have to accomplish. Choose a task you want to finish within a week, settle on the work that has to be done during the day to finish the set objective of the week. Delegate these tasks to your team. You can go old school with rosters or you can utilize advanced formats like google sheets or group messaging tools for the delegation of tasks.
Utilizing Event Planning Software
While your event binders should include all of the most important details of each event in hard copy, the rest of your reference notes, ideas, and correspondence should also be kept organized and together. In today's age of technology and widespread internet access, online tools like Google Sheets can provide a medium to plan and organize all aspects of wedding planning.
Keep A Networking Spreadsheet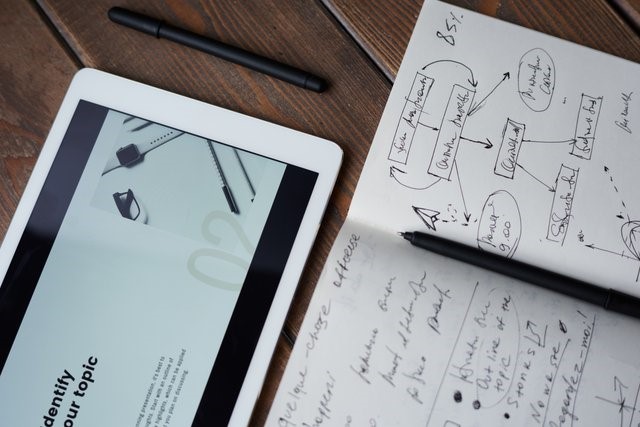 Finish each workday by writing down the name, title, and contact of each individual you've met. There will probably come a time when that relationship will be valuable later on! Or on the other hand, in case you don't think you can keep up a spreadsheet in the long term, choose one social media tool that you can use for business and ensure you connect with or follow your new contacts right away. Additionally, keep a master contact sheet with your most favored vendors directly inside your wedding planning binder. When it comes time to employ them for your next wedding you'll already have ideas, menus, and contact data conveniently laid out.
Evaluate
All the planning and organizing is futile if you don't learn from your errors. After each wedding, it is imperative to assess your approach and learn from it. Realize what worked and what didn't. Understand what turned out badly in terms of execution and how much time each task took up. Change your approach and strategy accordingly. Updating your strategies is the most ideal approach to stay organized. Each wedding planner has their own system of work. Some like updating things consistently while some prefer to do tasks in bulk. The final outcome must be a well planned, top-notch wedding.
Investing In Professional Training
For many of us, organizational skills are something that we are born with. But this doesn't mean that we cannot polish what we have. There are some popular institutes that offer wedding planning programs. These courses give hands-on experience to every student. There are numerous weddings that they work-on under the guidance of mentors. These mentors who train them help them in learning the basics by working in the field. Many programs also offer internships which proved to be a big benefit for the binding wedding planners. Be it any profession having detailed knowledge about the tricks of the trade, even before entering the market, can be a big bonus. It not only adds to your personal enrichment but also helps in adding to your portfolio. Enrolling yourself into such a program can greatly help to kick start your wedding planning business.
In the end, how you organize your notes, documents, and correspondence is up to you and every professional wedding planner has their own system that works for them and their team. The most important factor should always be accessibility and readiness of information and making sure it is always kept organized. A lot comes with experience, but in the end, every successful wedding planner has one thing in common, and that is perfect organizational skills