Does planning and managing an event seem interesting to you? Do you love to see couples taking their vows and starting a new life together? Have you ever wondered what goes around to plan such a big fat wedding? Then the profession of a wedding planner can be your thing.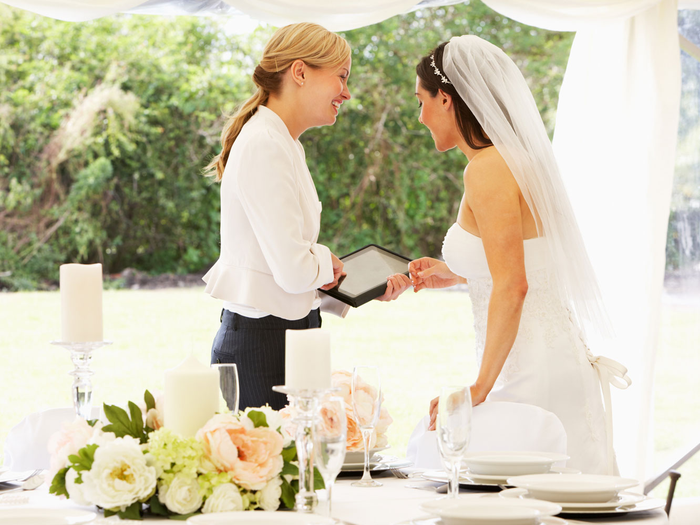 While this job is highly rewarding and interesting, you must work on your skills. Are you willing to do so? Enrolling on a professional course for wedding planners can help you. At The Wedding School, we offer tailored courses that meet your criteria and focus on providing detailed knowledge of the wedding planning industry.
Importance Of A Professional Course For Wedding Planner
Proper wedding planning includes stage decoration, flowers, dresses, management, food, etc. To understand everything from its core, you need to take a proper course for wedding planners, as it thoroughly explains everything theoretically and practically. Client management and interaction with the retailers can be stressful, but these courses help in developing the skills first hand. Now that it is clear to pursue a course for wedding planners let's discuss some skills and qualifications that help in a successful wedding and event planning.
Helps in being a leader at stressful times.
Create detailed knowledge about the market, public relations, and local vendors.
Provide a better and broader overview of career options; you can choose to work under a business structure or establish your company.
You get an idea about the basic planning and budgeting required for wedding management. 
Enhances first-hand experience while taking the course for a wedding planner.
How To Become A Wedding and Event Planner In Simple Steps
Wedding planning courses can be costly and extravagant if you want to strive for a successful career as a wedding planner. In recent years The Wedding School has gained recognition among the best places to provide courses for wedding planners. They provide live online courses in which you can actively participate and learn about the basics while sitting at home. To know more about The Wedding School and how to become a wedding planner instantly, keep up with the blog.
1- Get Professional Training
To learn about the tactics and insights of wedding planning, you are required to get professional training, where you learn to negotiate, create a budget, interact with local vendors and create a lawfully established wedding. A wedding planner must focus on wedding location attire, decoration and everything that makes the event successful.
2- Create A Professional Portfolio
Once you're enrolled in the course of wedding and event planning, you get different chances to build a portfolio by working with professionals. These interactions would help in better understanding of work, even getting internships and placements after the course is completed.
3- Interaction With Experts
At TWS, you get a fair chance to interact with experts from the industry and learn from them. During guest lectures and online sessions, many reputed wedding planners share their experiences with students and provide them different opportunities while they are learning.
4- Developing Widespread Networks
The course for wedding planners allows you to learn from alumni, other employees and wedding planners all across the country. This way, you can easily develop connections with others and thrive in the industry successfully. Network development is crucial to growing as a wedding and event planner.
The Wedding School has gained stability and provides the best selling courses for wedding and event planning. You can choose a course duration depending on your availability and work on enhancing the skill within weeks.
With 100 guarantees of internship and wide opportunities enrol to the new courses in this booming industry. At The Wedding School, you get an end to end training with certified courses. You can select online or offline classes based on your preferences, you would also be provided with a fair chance to understand the industry and work as professional wedding planners.