How To Create A Wedding Budget
Who doesn't want to look back and feel happy while rewinding their wedding moments? A wedding is a most awaited thing in everyone's life, and it needs to be grand. If you are an aspiring wedding planner and see yourself managing lavish weddings with 'Band, Baja, and Baraat,' the most challenging thing you would face is to create a wedding budget and get the deeds done. Wait, we didn't mean to scare you off; it was just a mirror to facts. Yes! Planning weddings is fun, a recreational activity that teaches you a lot. But at the same time, weddings can be terrifying if you can't handle the arrangements and wedding budget efficiently.
To ease your worries and address your' how to create a wedding budget?' question, we have articulated this most awaited blog. We promise you will be one step closer to your wedding planning journey after following the tips mentioned in this blog.
Wedding Budget Allocation Made Easy
If you have ever been a part of wedding planning or any event planning, for that matter, you would know the high expectations, soaring demands, and low wedding budgets that come with it. Amidst all these high expectations and pressure, creating a wedding budget and then standing by it throughout the process becomes a tiring task.<br>
However, there are simple things that can help; the below-mentioned tips will guide your wedding planning mind to create a lavish and memorable wedding.
Discuss Your Savings With Your Client
The first step toward planning a wedding and wedding budget is to discuss it with your clients. You have to make them understand the basic requirements of a wedding and how much it will cost approximately. The additional expenses are also necessary to be discussed and listed down. You can't give your clients a fairytale wedding on a basic budget. Even if you are planning your own dream wedding, it's essential to get a basic expenditure idea for things like food, travelling, decor, workers, etc.
The things required for a memorable wedding can be never-ending, so discuss with your fiance, family, friends, and the wedding planner, and then set a minimum and maximum budget limit.
Break Down Your Expenditure
Now that you know how to create a wedding budget, nonetheless a rough one, this step will help you stick to it. If you are a wedding planner or planning your own beautiful wedding, take a pen and paper and write down the things you would need for the wedding. Don't shy away; write down everything, from food to decor and other requirements, and then calculate the wedding budget for all these requirements. After doing this, you will get an idea about your wedding budget and needs.
Now you would be able to figure out your priority requirements, both as a wedding planner and self-planner. On another paper, list the priority, like guests, venue, food, travelling, decor, etc., based on your wedding budget. This will help you turn your rough wedding budget into a solid one.
Determine Who is Contributing
Another point in breaking down expenditure is determining the money source. Weddings are a two-family thing, and both families have different requirements. Discuss it with both family members and determine who is ready to contribute to your wedding and in what way. Many times, both families take half the responsibility. Ponder over all the requirements and build a wedding budget accordingly.
Weddings are life-turning events, and the most important thing is – there is absolutely no scope for errors. So, after considering all the factors from 'dreamy wants' to 'basic necessities,' you will have a maximum wedding expenditure. Now calculate the ifs, buts, and the 'extra budget' factor and add it to your minimum wedding budget, and there you have it- a wedding budget that is practical and efficient.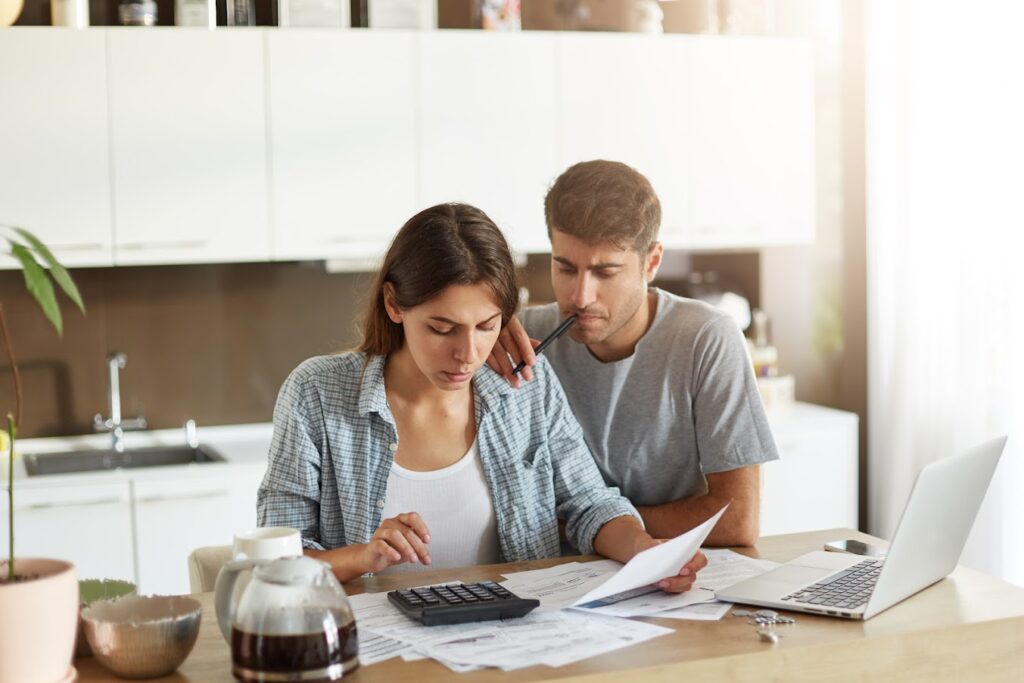 Since this wedding budget is created after contemplating all your needs and wants, there will be a very low scope for messing it up. Now you know how to create a wedding budget and make the wedding night absolute.
How Can The Wedding School Help?
The Wedding School is a renowned wedding planning institute, a perfect place for aspiring wedding planners who love the adrenaline rush of managing and the joy of weddings. We have a fantastic faculty who are experts in wedding management-related areas. We know how important a wedding is, not only for people tying knots and families bounding together but also for the background efforts that go unnoticed and unaddressed.
You will get a string of course options to enrol in that will pave the path for your wedding planning journey. Our experts will teach you all the necessary tips and tricks and risk management, which is unavoidable while handling a wedding.
Visit our site and enrol now for a bright wedding planning journey!