Every girl wants to have a dream wedding like Princess. Most Indian girls want the addition of soft romanticism to their winter fairytale wedding. The last end of your year witnesses an upsurge in weddings as well as Roka ceremonies in India. If you have planned your grand marriage ceremony in the winter season or in December, January or Feb you need different winter wedding ideas. A winter wedding is much better as compared to a summer wedding as you don't have to worry about frizzy hair and makeup getting washed. The winter season is romantic and cozy, and thus, it is the perfect season to get married. 

There are a few inevitable tips that you need to keep in mind while planning your winter wedding. Wedding planners have tried and tested all these wedding tips in the winter season over the years. Thus, you can easily use them to plan your dream wedding. 
Setting up a beautiful venue can be a big dilemma. A banquet can be a comfortable space for a wedding, but if you are looking for a luxurious wedding, an open space can be a better option. Winter is the perfect season to experiment with your venue. If you are in a real dilemma, you don't have to choose between any of these two. You can choose a combination of these two. When the winter sunlight is out, your guests can stay outdoors, and after the sunset, your guests can stay indoors and light up a bonfire. Try to choose a venue beforehand, so that you don't have to worry about the last-minute rush.
If you have an outdoor wedding venue, you need to keep the venue warm. You can use certain insightful measures to make your wedding cozier. If your outdoor venue is on a terrace or if you are looking for a sea-side view, you can use patio heaters to keep the venue warm. One of the essential tools that you need to keep in mind while choosing a winter venue, to have an extra option is so that you don't have to worry about weather predictability. In addition to this, try to have evening-parties indoors and all morning and noon-parties outdoors. Wherever your outdoor venue is, try to use heaters near the seating area for the convenience of your guests. 
It is essential to light up the wedding venue. You can have a good mixture of the candlestick, pillar candles, chandeliers, and dreamy fairy lights. Using different types of light will create a warm look to your wedding venue. Try to use lightning colour as per the overall theme of your wedding.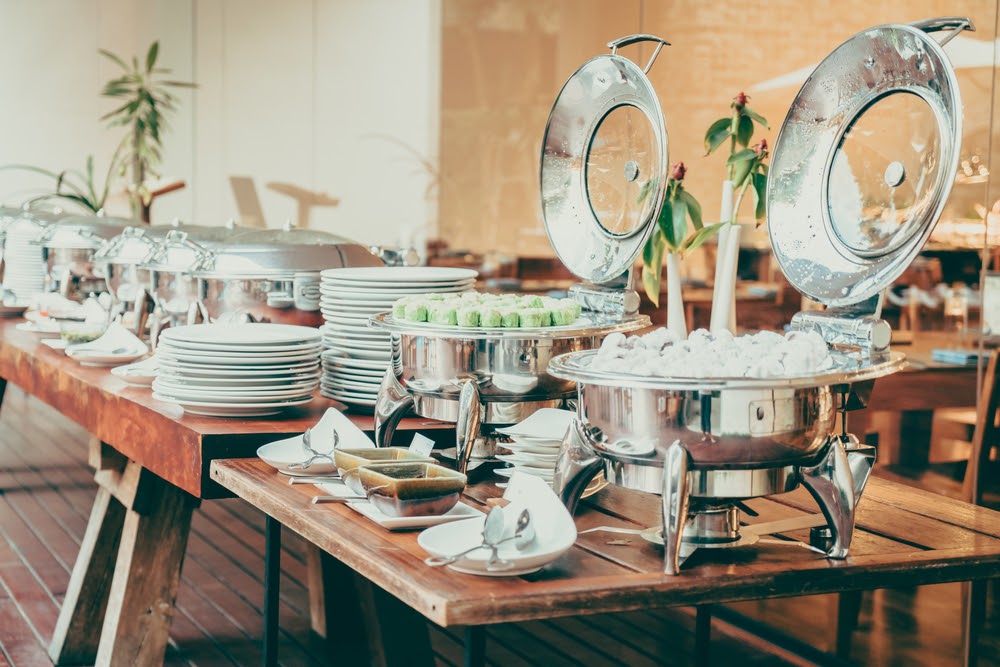 Winter weddings demand extra attention when it comes to choosing the food menu. In winter weddings, people need lots of appetizers and need tasty and yummy food. In addition to appetizers, it is also important to choose the best quality of warm drinks like hot chocolate and coffee. A hot kulhad and smoking cup of soup should be omnipresent in all wedding venues. Savoury foods like tandoori paneer, cheese balls, pasta, and pizza will spice up your evening. In addition to spicy and tasty food, it is also important to satisfy the sweet tooth of your guests. Some of the winter wedding food items that must be present in every Indian wedding include pakoras, gulab jamun, and choco lava cake. 
Wedding décor for a winter wedding
Decor plays an important role in most of the wedding types. But it is essential for a winter wedding. Try to choose different decor items and colours based on different winter hues like peach, powder blue, and lavender. In addition to this, try to include sparkles of colours in different decor elements like candles, lights, and crystals. Using colour elements in the lighting will bring warmth to the venue. These Wedding decors should also have a touch of your wedding theme. The beautiful decor will help you to get the best pictures on your wedding day. Your wedding day is not like any other regular day. It would be best if you used winter wedding ideas that looks innovative.
You can also use different decor elements to decorate the dining area and tables. If it's chilly weather outside, your guests will feel warm in the presence of beautiful decor. Two major elements that you can use for decor includes lots of light and natural flowers. You can also include miniature ice sculptures to add uniqueness to your venue.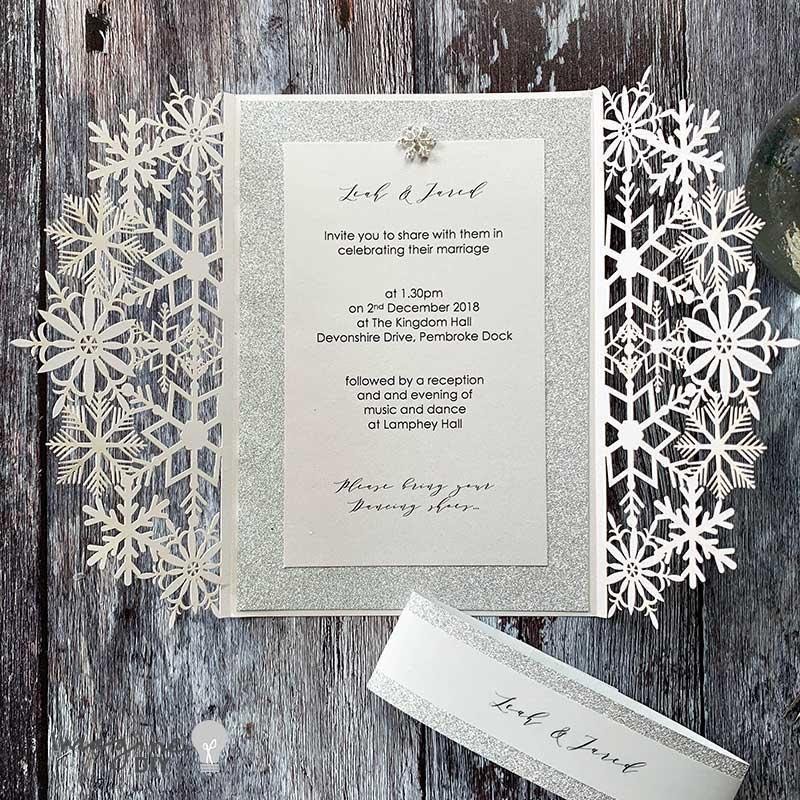 You won't be happy if your family and friends are not present at your wedding. To make your winter marriage ceremony much more special, you need to choose the best invitation. Since the winter season is all about festivities and holidays, people may miss your wedding if they don't get a special invitation. In this digital world, you can send digital invites that will ask people to save the date for your special day. Depending on the number of guests you want to invite, you can go for a printed invitation card or a hand-written customized card. You can also send a few gift items like dark chocolate and cookies as a token of love when you are inviting your guests. Make sure to plan for your wedding invitation, as soon as you are sure about the date. Last-minute hassle can ruin even the most unique winter wedding ideas. Thus, plan well and plan.
Winter wedding outfits for the bride and the groom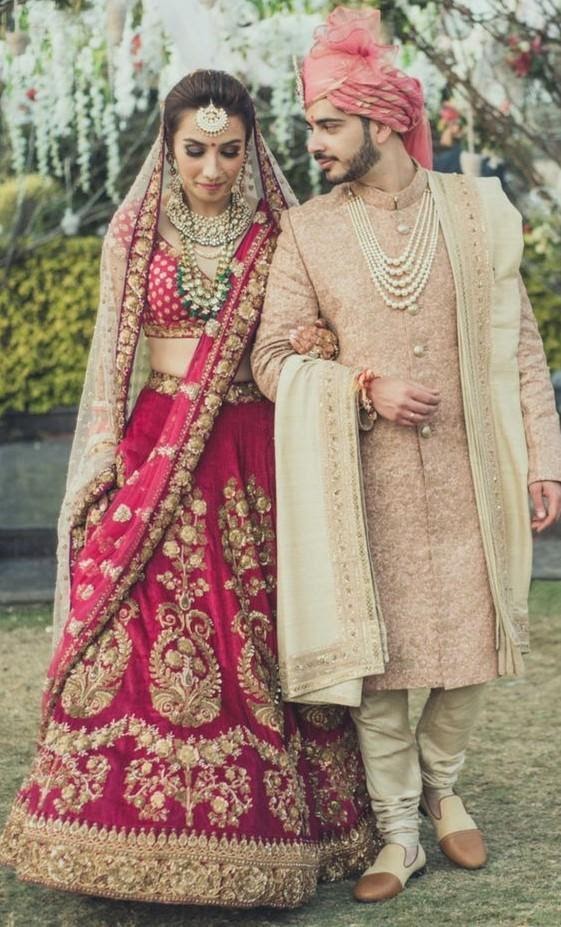 This is the most important winter wedding that you can't miss when you are planning your D-day. Every couple wants to look spectacular on their wedding day. But choosing the best winter wedding dresses is not as simple as it seems. You need to pay attention to different factors when you are planning for your winter wedding dress. If your venue is too chilly, backless may not be an option for brides, but they can choose some beautiful layering items to feel beautiful. 
For grooms, beautiful jackets added with sherwani are the best option. If red is a part of your tradition, go for it. Otherwise, you can also choose other colours like champagne, ivory, and orange to curate your wedding dress. These days, colour-coordinated dresses for the bride and groom are in fashion. Thus, try to follow this trend to look your best on your wedding day. When planning for makeup, blush tones look best for a winter wedding.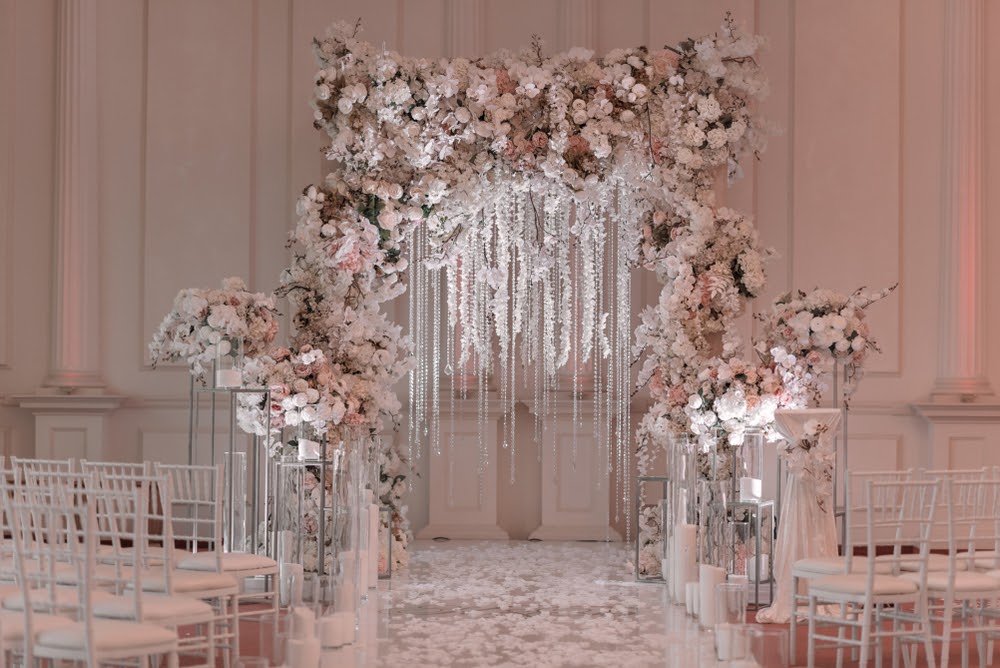 Winter months are full of flowers, and choosing beautiful flowers as part of your wedding decor can be an effortless and affordable way to mark your day. Try to choose flowers that you and your partner love. It is also essential to choose decorative flowers that can go with the whole wedding vibe. Although Indian weddings mostly use marigold, even jasmine and lily are great choices. You can also go for a mix of traditional Indian flowers and exotic flowers to create unique decor for your wedding.
We fall in true love only once in our lives and get married once. Thus, it is important to make this day memorable. If you are planning a dream wedding pretty soon, it is important to check unique winter wedding ideas. These ideas will help you plan your wedding in a better way. Winter is the most preferred season for marriage ceremonies, but winter weddings need lots of extra preparation. All these tips we have provided will help you in planning the most beautiful wedding of the century. Nothing can be better than marrying the love of your life on a cozy winter night. All these ideas are tested, and wedding planners recommended. So, use all these tips and let us know how these winter wedding tips helped you to plan your D-Day.