What is a better way to stand out from the loop of generic career choices thrown by the society, than choosing a career in the prestigious wedding planning industry? It's 2019 and wedding planning is definitely one of the best career options for all you ambitious individuals out there.
It's no news that planning a wedding calls for major stress. A wedding planner is a boon to such stressed out couples, and hence the tremendous rise in demand for wedding planners. Starting from finalizing the venue and vendors to designing the invitation cards, from hiring caterers to choosing the flower arrangements – the planner in question manages it all. Negotiation, planning and organizing skills will take you a long way in this business.
When setting foot into the world of wedding planning, you'll have two options – start a business of your own with complete ownership or you can start working for another wedding planner.
Why Wedding Planning Is An Excellent Career Option
Truth be said – the wedding planning business will forever be an evergreen business; people will never stop getting hitched and when it comes to Indian weddings, the amount of cash that you spend on your marriage decides your economic status.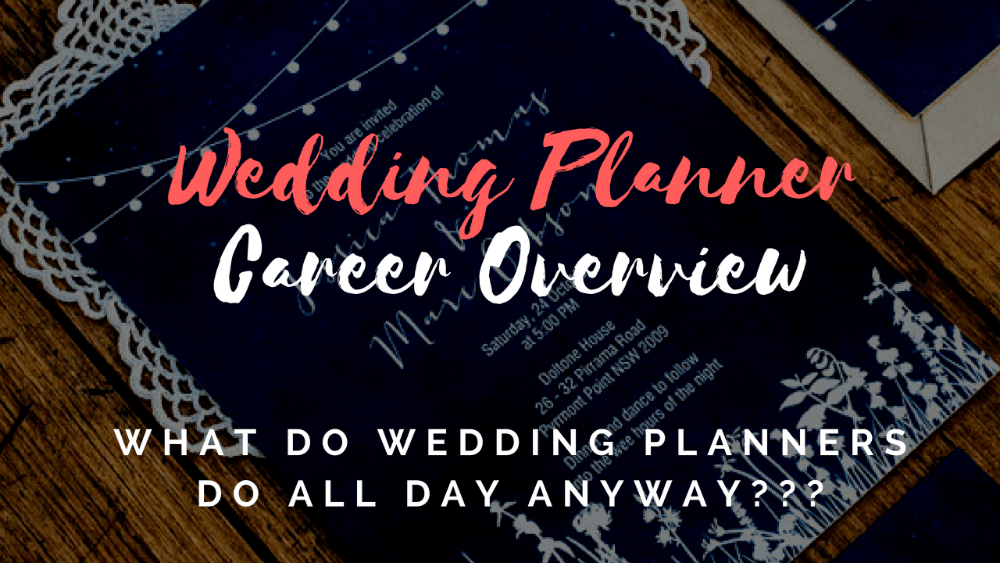 Whether you start your own independent business or work under someone, it's a win-win situation either ways. The former calls for a good business mind and requires spending long hours in the office and keeping your employees on their toes to meet the demands of the client. In the initial days, you'll have to be constantly on your feet. However, after you build up a skillful rapport, you'll have enough manpower that'll be a command away to materialize your planned-out wedding from the blue prints to the real world.
The latter however involves working under an employer and meeting the wants of the clients as instructed by your employer.

Why This Is The Right Time To Become A Wedding Planner
The Indian wedding industry is growing as we speak. There are several startups out there that are looking out for refined individuals to help run their business successfully. Small scale, medium scale or large scale- all these weddings have been demanding to be sought after by reputed and skilled wedding planners. So, if you talk about job opportunities, there is this vast sea of opportunity that is waiting for you to dive in.
The wedding planning career can't be compared to the norm 9 to 5 job or any other business in fact. As far as working hours, this is a very demanding job. Essentially, a wedding goes on for several days, yet the arrangements for the same begins a long time ahead. Nowadays, with the idea of destination wedding, wedding planners frequently end up traveling a ton for their work.
For somebody freshly out of college, the normal pay ought to be somewhere close to Rs 12,000 and Rs 15,000. As they start networking and winning the trust of their customers, their business will flourish. For somebody with five years of experience in this industry, the pay will be about Rs 30,000.

How To Get A Jumpstart In Your Wedding Planning Career
Here are a few ways you can get a jumpstart in your wedding planning career –
Invest in professional training in wedding planning. This would set you apart from other hobbyists and will help you start your career with a firm foot in wedding planning. Having an experience with Hospitality and Event Management helps you with the experience which would have otherwise taken you quite a long time to learn. It will likewise enable you to form connections at an early age.
As a wedding planner, you should have strong networking skills. To be successful in this field, you should be approachable and open to opinions of your clients towards the marriage-related traditions of various ethnic gatherings. You need a decent sense of style to give things a tasteful intrigue. Great organizing skills alongside an efficient skill to negotiate and manage situations will take you a long way in this field.
While wedding planning is an area of specialization of event management, great number of the top most wedding planners enlists individuals who specializes in requisites like catering, mocktail and cocktail preparation, flower arrangement and in ethnic design. A few expert affiliations and organizations offer certification in them. This will help you get job opportunities if added to your CV.