Indian weddings are known not just for their Vedic rituals but also for post-wedding events. Given that India has a vibrant culture, the list of post wedding ceremonies goes long. Up from vidaai, reception, blessing ceremony to mooh dikhai and pag phera, Indian weddings are accompanied by various post-wedding celebrations. Among all, reception gets the most hype. Reception parties are usually grand where families or bride and groom come together for the celebration. Since you are going to welcome all your friends and relatives for a feast and to bless for a prosperous marital life, you would definitely want to make this event magnificent. We know planning a reception might be a time-consuming task, especially the decoration, but we have done the homework for you.
Check out the top ten wedding decoration ideas for an aesthetically beautiful reception event.
10 Wedding Decoration Ideas For A Stunning Reception
Do you know what makes your reception memorable? It's splendid decoration ideas that work like icing on the cake. People might forget the taste of food at your reception, but breath-taking decoration ideas are what they will remember forever to further add them to their upcoming parties. Scroll through our list of top wedding decoration ideas for making your reception event 'worth-memorable.'
There Can Never Be Enough Flowers
Do you want to make a long-lasting impression on your guests? Embrace the beauty of flowers and make them an exceptional part of your reception decoration. Flowers have always been an indispensable part of wedding decoration. Not only do they beautify the event, but also leave guests spellbound with their fragrance. Since flowers are aesthetically beautiful, they're worth integrating into your reception decoration.
Want to give your stage an elegant stage backdrop? Try out drapes. From satin and silk to chiffon, you have plenty of options for stage decoration. To add beauty to your reception event, use a combination of colours that can be implemented with the reception venue. Further, you can also add a few string lights or decorative hanging lanterns to bring a subtle glow to your venue. Also, forget not to choose the drapes that complement your reception venue theme; otherwise, it will look odd.
Every girl dreams of a fairy tale wedding; you may be one of them. Why not fulfil this dream by Incorporating fairy tale chandeliers? A chandelier is an awe-inspiring way to bring elegance to your wedding reception event. Not only do chandeliers illuminate the space, but they also make reception truly unforgettable. Let fairy tale chandeliers glorify your reception event. Indeed, this exceptional decoration idea will make your wedding reception indoor venue quite appealing and awe-inspiring.
Making your ceiling look stylish is one of the best wedding decoration ideas for the reception. There are plenty of ways to decorate the ceiling, such as using lights, hanging balloons, floral ceiling, light projection, etc. You can choose the best decoration idea to beautify your ceiling based on your preferences.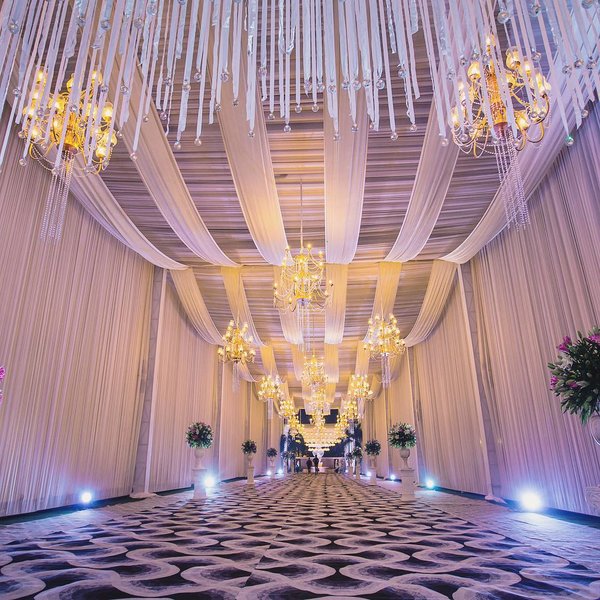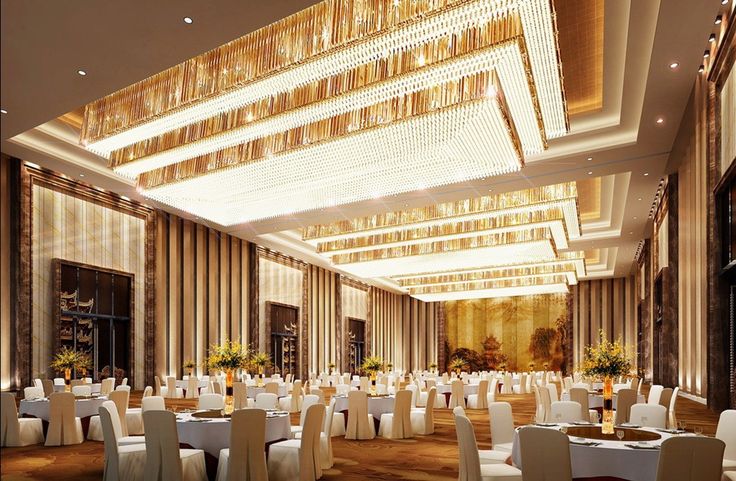 Another unique and stylish decoration idea for your reception event is using letters. Incorporate a bit of glamour into an airy venue with elegant, welcoming letters at the entrance. You can customise letters using flowers and other decorating items that will help draw the attention of your guests towards it. 
Bring Back the Traditional Table!
How can you forget about the table decoration? To decorate the food table of a newly married couple, incorporate beautiful leaves and branches to bring back the traditional and epic theme to your reception event. Indeed, this is going to be the best decoration idea for your reception.
Do you want to add a rustic feel to your table? Gone are the days when people would use vases for flowers. Today, everyone wants something unique and classy; therefore, using old or rustic crates will give a unique touch to your wedding reception. Adding crepes to the table beautifies the venue.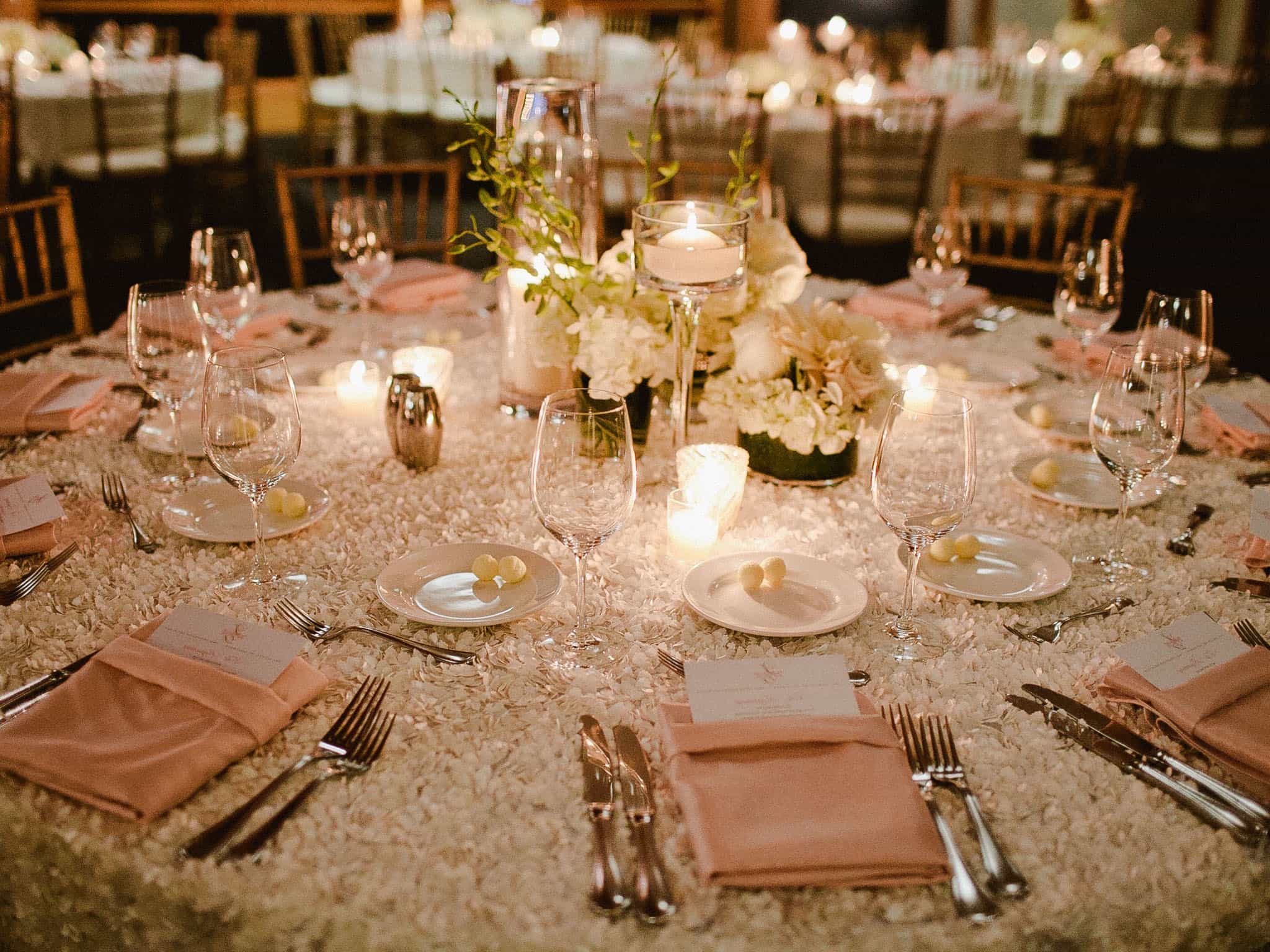 Another one of the best wedding decoration ideas for reception is adding blossom trees or flowers to make the event impactful. You can either hang flowers on the ceiling outside, or keep a big flower vase as a centrepiece to welcome your guests. Indeed, this will make a show-stopping statement the moment anyone steps into the reception venue. Flowers can undoubtedly add glory to your wedding venue and make it an aesthetically appealing place. 
Though every part of the reception venue is worth capturing some exceptional pictures, photo booths have their own unique touch. You can ask wedding planners to make a dedicated place for photo booths. Undoubtedly, photo booths are ideal for capturing beautiful moments with newlyweds. Photo booths ensure that your guests have their own mini-shoots during the wedding reception.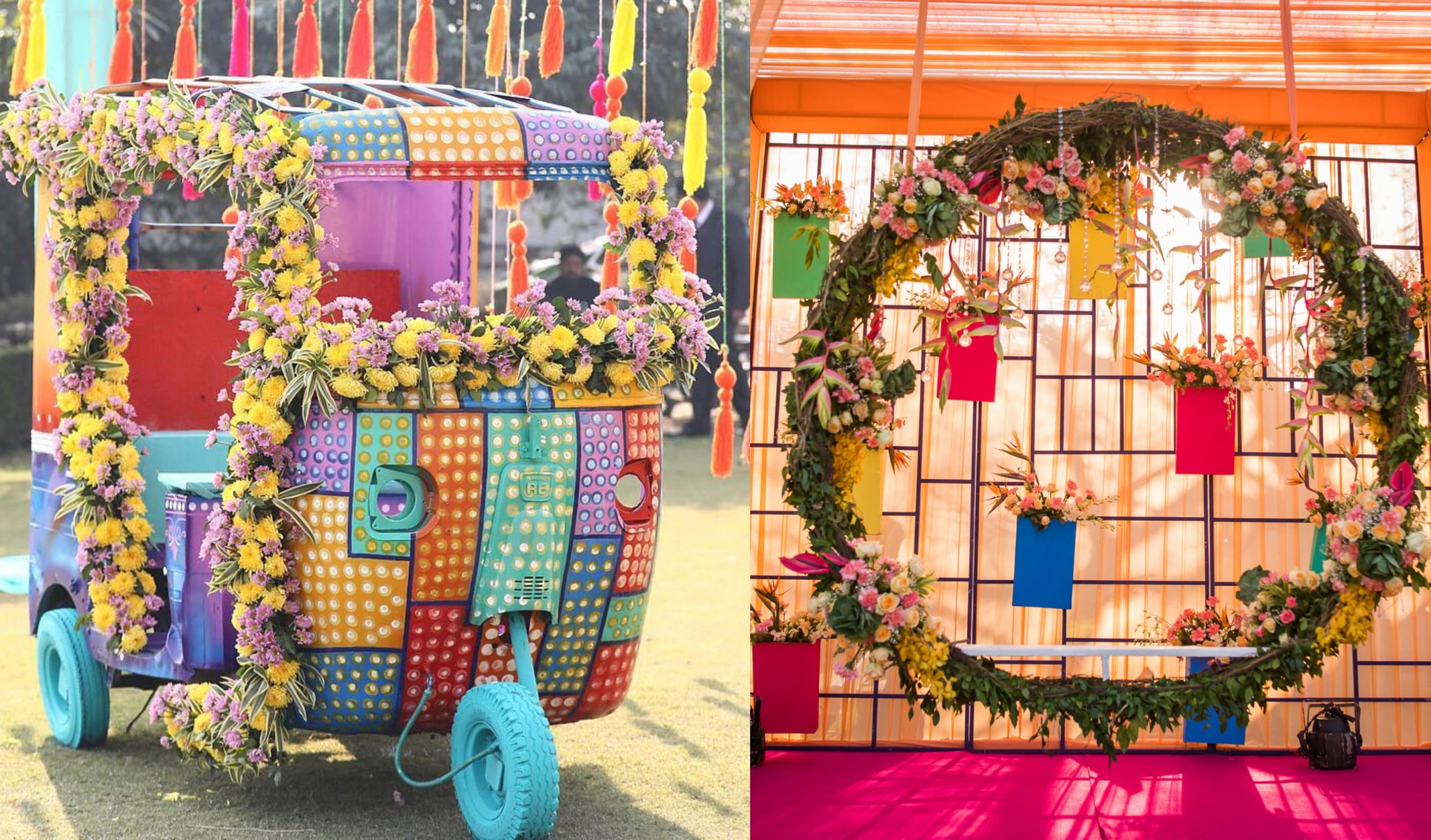 Last but not least, stack decor is one of the classic decoration ideas for weddings. If you want to add a cute little rustic texture to your reception, stake decor is what you must go with. There are plenty of options for stake decor, for example, using painted tires, wooden tables, etc., to quirk up your wedding reception decoration. We think it's an aesthetically beautiful decoration idea for your reception. What do you think?
Learn With The Wedding School
Are you an aspiring wedding planner? If yes, you may be planning to pursue your career in wedding planning, right? If you're looking for the best wedding institute in India,
The Wedding School
is here to help you fulfil your dream. Being an ideal wedding planning institute, we offer professional training & certified courses in wedding planning. We're a great platform to enhance your skills and knowledge in design and decoration courses. Further, all our courses are available at affordable prices and offer installment options.
We aim to help young aspiring people who want to learn the nuances of the great Indian wedding. From live online and hybrid to offline courses, we offer our aspiring individuals every type of course at modest fees. So, what are you waiting for? Just excel in the decor and design courses and become an aspiration for everyone who wants to be the next wedding planner.