From canopy seating embellished with fairy lights and playful floral arrangements to seaplane entries and floating baraat, the upholstery of the modern-day Indian wedding has been completely revamped as a result of digital innovation and the social media boom. A healthy mix of new and old, the wedding industry has broken free from age-old norms, paving the way for a more personalized wedding experience. In the age of #DeepVeer and #Nickyanka, the infamous wedding hashtag trend has become a milestone in wedding planning if not one of the first few things newly engaged couples cross off their to-do list. It behaves as a constantly updated and exclusive portal with photos or video highlights, allowing everyone in attendance to share their point of view and best moments. It also gives the ones away glimpses of the celebration. This personalized touch breathes a life of its own with the #BrideWedsGroom being integrated into the wedding décor, invitation cards, photo ops, and so on. This encourages the invitees to mindfully post using this hashtag through the course of what typically is a three-day event
What Is A Wedding Hashtag?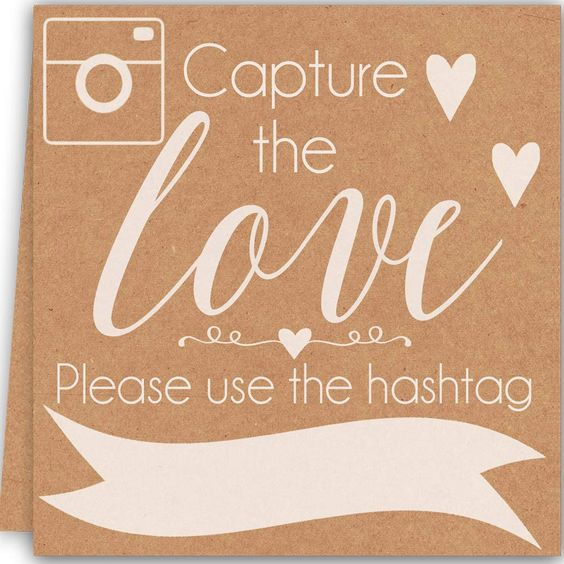 The definition of successful wedding planning has evolved to incorporate various elements showcasing the couple's story through aesthetics and design. With unlimited access to inspiration from digital platforms; the planning and execution of weddings are now a different ball game. Soft pastels as alternatives to the traditional bridal lehengas, personalized vows in addition to the Saath Pheras, and the snazzy entry of the Bride's baraat transcend the former customs. Similarly, a good wedding hashtag does wonders for the couple.  Think of a wedding hashtag like the good old pundit who presides over the saath pheras, the Gath Bandhan, the vidai, etc. A good wedding hashtag in a similar way presides over and covers all bases from Instagram to Facebook. It behaves as an Instagram framed portal or window into the lives of the newlyweds, taking the internet by storm with anticipation built by the razzmatazz. It also serves the purpose of a modern-day wedding album that can be revisited, shared, and re-shared with a single tap of the button. You know the bar has been raised when drones are swooping down and an appointed PR team is handling all the posting on D-Day.
Why Do You Need To Make Your Wedding Hashtag Unique?
Essentially putting the bride and the groom's names together and tossing in a 'marries' or 'loves' in the center isn't just exhausting, yet it likewise makes the task of finding your wedding photographs via social media that much harder. There may be different couples with similar names getting hitched, and you need just your wedding memories to show up when you click on your wedding hashtag.
How To Create A Catchy Wedding Hashtag?
Regardless of whether you join your names creatively, or simply include your wedding year, there are innumerous approaches to think of an exceptional hashtag that will belong exclusively to you and your future life partner.
You Can Use Your Theme:

Take the example of Bollywood actress Bipasha Basu and her wedding to Karan Singh Grover. Their special and unique wedding hashtag was #MonkeyWedding and the theme 'monkey' appeared in a bunch of wedding essentials like the wedding cake. So basically one way to create a great hashtag is to choose an interesting theme and roll with it.

Two States:

If your love story is similar to Ananya and Krish from the movie/book Two States then you have a very simple and creative way of creating your wedding hashtag- just merge your unique and different cultures and come up with a beautiful hashtag that embodies the union of two souls or states! For example, Krish and Ananya could have used #BalleTam which is also a pun because it sounds like Balle Time and that's always good advice and a super fun hashtag.

Make It Meaningful: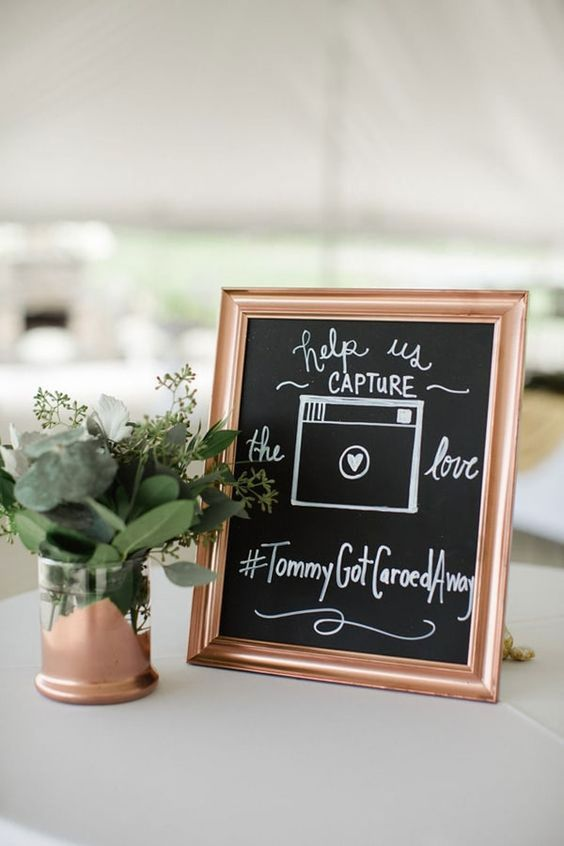 Indians have a unique edge when it comes to wedding hashtags. This is because our parents really slogged to give us meaningful names that have just the right amount of sanskar and now you can use that to your advantage and come up with a meaningful hashtag that is the perfect mix of sanskari and fun! You should definitely check if your names come together to form a beautiful hashtag like #ChiragKiJyoti or #NeBhav (from Neha and Vaibhav) which means to fulfill a promise.
 4. Add A Desi Touch: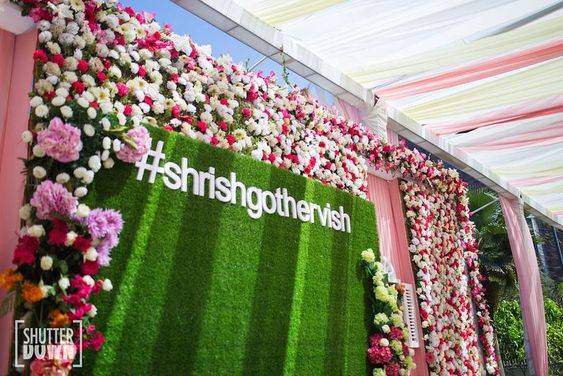 If your friends and family have already given you a "ship name" then it is time to use that creativity and turn it into an epic hashtag by adding a desi touch. Instead of using the overused weds or loves you can use Byaah or Shaadi! For example, #SuShiKaByaah (from Sushant and Shikha) is fun and very unique!
5. Create A Memorable Phrase: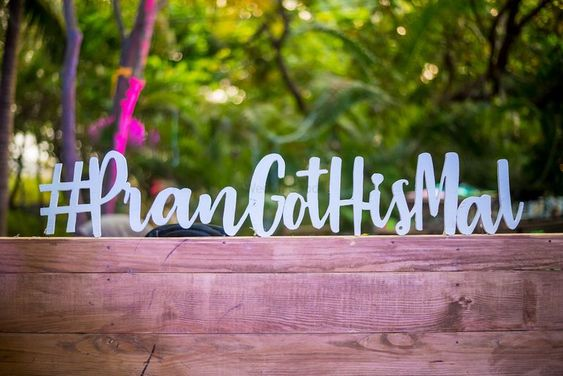 With enough creativity, a little pop culture, or simple fondness for uniqueness You can bring together your names to form an unforgettable hashtag! The hashtag #Caramel was created using "Car" from the bride's name Carryl and Mel from the groom's name Melville. Another brilliant example is #ZorKushHua which was created from Zorawar and Kusha! 
The narrative stitched together from "She said yes!" to tying the auspicious mangalsutra to gathering at the Godh Bharai (or baby shower) is one of the heartwarming celebrations. To imagine this timeline being capsuled by a single hashtag is one of the wonders of digital innovation. In fact, this innovation has tainted social media to the extent of sparking a massive demand for professionals to document and post the lives of the bride and groom. People are gravitating towards sharing stories and celebrating them! One that rejoices in the union of two individuals and their families. One that honors a lifetime of companionship with vibrant colors, fun & games. With over 700 million active users on Instagram worldwide, and more than a billion people checking Facebook daily, it's not surprising that young people are integrating social media into their wedding planning. At the end of the day, whatever the statistics may read, one thing is for certain – #TheBigFatIndianWedding is a spirited celebration with grandeur & panache like no other.