Are you planning a dream wedding? You and your loved one are planning to share the journey of togetherness for a lifetime. Your mind wonders what this special day will look like. How the special day will flow and who will be your bridesmaids? All these are obvious questions that surely will come to your mind. But what if you've never planned a wedding before?
Planning a wedding is not a trivial affair and taking the help of a professional wedding planner is the best choice one can make. From planning the wedding to executing it, they leave no stones unturned to make it a grand success. However, finding the perfect wedding planner is not an easy task.

Here's how you should go about hiring a professional wedding planner for the big day -.
1. Do Your Research to close in the best option
Check out the prospective planners' websites for photos of recent weddings they've organized. Choose the right wedding planner that suits your needs. Look for their qualifications, experience, clientele awards and membership in professional associations.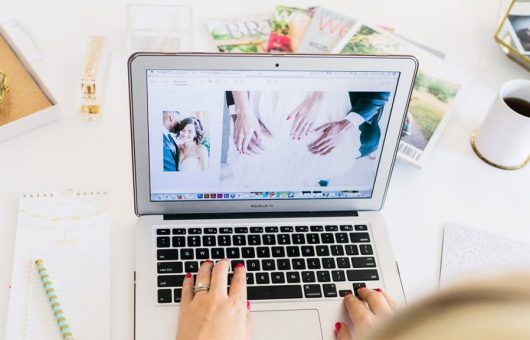 2. Follow Up With Your Favorites
From the list of wedding planners, follow up with them with regards to the wedding date availability and price ranges they operate in. If everything suits your budget and requirements, then you can set up an appointment to meet with them.
3. Prepare For Your Meeting
While meeting potential wedding planners, always have a rough plan drafted that captures the requirements of your wedding, including the number of guests, a theme in mind and other important details. Make sure you duly go through their portfolios, asking questions along the way to get a better picture of whether this is the wedding planner you want to go ahead with. Make sure to voice your ideas about the theme, the style and the colors you would want your wedding to be based around. Get a sense of what they have to offer as per your requirements.
4.Call and browse through their References
For all the wedding planners you meet, make sure you take references from them and ask the team the following questions:
Are they available on your suitable date?

How well do they

accommodate

your budget? Do they offer flexible package deals?

How long have they been working in the wedding industry?

Can they provide the best photos of the weddings organized by them? Planners' usually have a portfolio of their best events; this gives a clear idea about what can be achieved by them.

Did they have good vendor recommendations?
Finalize Your Decision
Once your final list is ready, take some time to compare the quotes, impressions, notes and formal proposals. Once you find your planner, call them to tell about your decision so that they can move forward and sign a contract.
Following this guide will help save both your time and money. Make sure to choose a professional wedding planner with good industry experience to avoid any disappointment and live your dream the way you always imagined it to be..