Did you watch Bittu and Shruti rocking it as wedding planners and thought to yourself that you would be good at wedding planning too?  Or maybe you watched Tara and Karan from Made In Heaven gracefully plan high society weddings and thought this is where you would thrive? If the idea of having a tedious 9-5 job drives you crazy while being able to travel to exotic locations, sample delicious food, and bring two people who love each other together in holy matrimony is precisely the things that you want out of your job, then wedding planning might just be the ideal career choice for you. If you are still not convinced about pursuing a career in wedding planning, then here are ten more compelling reasons to become a wedding planner.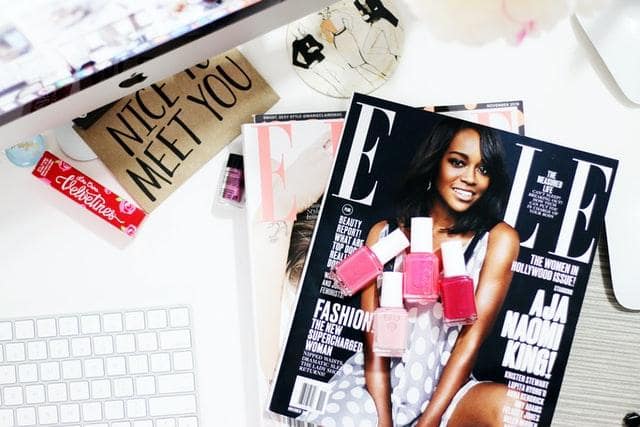 If you are super creative and have new innovative ideas flowing through your brain constantly, this is a fantastic career choice for you. That stunning wedding that you envisioned is now taking place in front of you, and you are responsible for it. Wedding planning is anything but a conventional kind of job that will keep you in the workplace throughout the day. Every day will be extraordinary, carrying with it new difficulties and adventures— so you won't ever get bored. You will spend your time doing website visits, research for client propositions, visiting vendor showrooms, meet with possible customers, and set up events.
2. Help Make Your Client's Vision A Reality:
It will be your job to transform your client's vision into reality. You will be able to help create the look, style, mood and ambience that the clients need. With your insight into the wedding planning industry, you will have the ability to offer guidance on the most recent trends, vendors and styles inspired by others. Most ladies picture their big day for their entire lives, so there's nothing more fulfilling than making somebody's fantasy come true.
3. Work In Exotic Locations: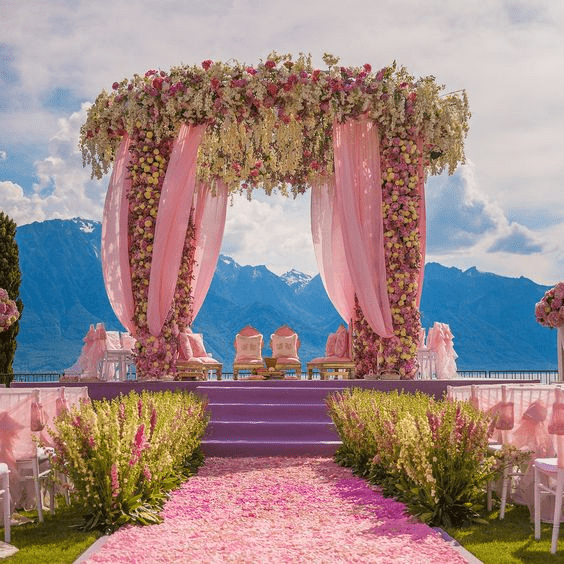 Regardless of whether your customer wants their wedding in Cabo or an estate in Italy, you can wind up working in some delightful locations. All through the wedding planning process, you should be onsite to manage vendors and ensure that everything is going smoothly.
4. Creating Unique Designs:
Creativity and Imagination is a tremendous bonus for certified weddings planners. Regardless of whether you're putting a customised twist on classic weddings or working with an out-of-the-box thinker bride, you can make unique designs for every customer. In addition to the fact that this is incredible for building your business portfolio, but it's also super fun! With new trends, themes, and hues developing in the wedding business every year, there's no restriction as to what you can design. Your wedding designs will cater to the customer's concept of an ideal wedding and have your trademark style! You can make a team dress code to set your organisation apart from others. Or on the other hand, you can make your mark with clever wedding tricks, DIY ventures, dining experiences, and much more! There's an endless list of the remarkable designs you can cook up.
5. Determine Your Salary:
Be sensible and perhaps get financial guidance for this one. From the start, you may need to spend your well-deserved money on necessities for your business, however, once you have established yourself as a full-time wedding planner, you can decide on your salary.
6. Build Client Relationships:
As a wedding organiser, you'll invest a great deal of time in your customers. That implies you'll become acquainted with new people very well throughout the months or years you're planning with them. Since your business is your top priority, Client relationships play a big role in that because referrals are important for the business. Stay in contact with customers with whom you have a good relationship. You'll acquire more business, build your image, and make a positive work environment for yourself! Indeed it is true that the individuals you work with can represent the make or break moment of your career. Surround yourself with extraordinary individuals, and remain associated with customers with whom you loved working!
Everybody adores going to a wedding—what better way to celebrate than getting all dressed up and making some incredible memories? This is part of a wedding planner's life. Indeed, your variant of a fantastic time is coordinating guests and keeping an eye on the decorations or floral arrangements as you pursue vendors.
However, you can be sure that you'll look fabulous while doing everything! You don't want to miss the fantastic weddings you've invested so much energy planning! Furthermore, you have to look professional when you have customer meetings or vendor meetings. Building your brand ought to be done with professional behaviour and polished etiquettes, so looking remarkable all the time will definitely not hurt! Wedding attire for the wedding party is one of the most significant parts of planning a wedding. You need everybody to look and feel incredible—and your customer will want your expertise on colours, patterns and designs!
As a wedding organiser, you'll continually meet new individuals. From customers to vendors to other event and wedding organisers, you'll be building new relationships constantly! It's imperative to keep up with your industry associations to develop your business and increase referrals. Furthermore, having an expert wedding planning certification added to your repertoire gives you higher credibility in the business. Similarly,  you have to keep a vendor list with contact data handy. Working with vendors is a significant part of wedding planning, so staying on excellent business terms with your sellers is critical! This goes for other event planners, as well. If you want to be recognised in the business, go to conferences and know the who's who of the wedding planning world. This will prompt your business to develop locally and become even more prominent.
9. Making Unforgettable Memories:
The best reason to become a wedding planner is creating lifelong memories for your customers! The big day is one of the most significant moments of a couple's relationship. Planning a successful and pleasant wedding for your customers gives them the ideal stepping stone into marriage. You're there to take care of anything and everything at the wedding, so the happy couple can make the most of their wedding day! Besides, you're creating incredible experiences for the wedding guests! Your weddings ought to consistently consider guest experience since it will be a day they'll remember for quite a while. The vast majority just get one wedding—making the most of it is the rewarding part of being into a wedding planner!
10. It is a growing Industry:
More and more people are now utilising a wedding planner to take the stress off planning their wedding. What's more, the Indian wedding industry is a multi-billion dollar industry that is not going to decline anytime soon. So what better time to launch your dream career than with our Wedding Planning Course?
Being a wedding planner is an extremely rewarding career. Of course, there are disadvantages like keeping long hours or having to work really hard to be successful. However, these things are true for every career. The advantages of being a wedding planner, however, are exclusive to being a wedding planner and there are many advantages. So even though, it is hard work, in the end, it is going to be worth it especially when you see the big smiles on your clients' and their guests' faces.