India is the land of festivals. People here like to gather at the slightest pretext and celebrate. Our festive occasions and the way we celebrate them are larger than life, and one of the most important occasions for a person, and even more so for his/her family, at least in India is marriage. It is a huge affair for everyone involved. This is the time of coming together of friends, family, acquaintances, strangers, and even rivals. Everyone is welcome to the grand spectacle that is a wedding in India. Weddings happen at every economic scale here. They may start from a wedding in a small town to extravagant destination weddings in India or abroad. Wedding planners cater to a significant portion of these weddings. The wedding planning market and careers associated with it are growing day by day as it is comparatively still in its initial stage and set to grow exponentially. Let us explore in detail below the scope of the wedding planner career in India.
Many of you must have watched the hit movie "Band Baja Barat" where the protagonists were both wedding planners. The female lead always did her job better than the male lead as she was depicted as a qualified planner from a reputed wedding school. Well, movies are about imagination, but there is truth in them. A qualification from a good wedding planning institute imparts the necessary skillset and prepares you for an excellent wedding planning career.
The Arrows in Your Quiver AKA Skillsets
The most important skill set that you are going to need for a wedding planner career is that you should be outgoing, have empathy, and good interpersonal skills. India is a vast country with many different cultures, religions, cuisines, and also with a diverse social background. For a wedding planner career, you need to have good knowledge about different cultures in India and be respectful towards the marriage customs and rituals which may or may not appear quaint to you. 
As we discussed earlier, you need to have a good imagination, a creative mindset, good aesthetic sense, and particularly in the case of India, a magnanimous sense of colour, class, and kitsch, which should be toned down and up depending upon the client's preferences. Also, you need to be a good planner and organizer, have patience and good diplomatic skills to placate, convince, and not offend clients or workers alike.
Figure Out Your Areas of Specialization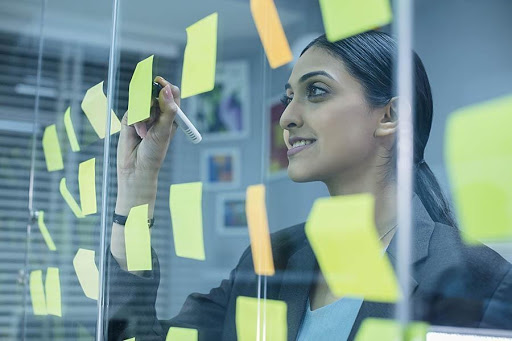 Since planning a wedding is akin to managing an event, wedding planning comes under the umbrella of event management. Wedding planning organizations hire persons with the know-how and having skill sets in one of its specific subdomains. Some of these areas include catering, bartending including mocktails, vendor and supplier management, theme designing, and wedding production among others. For a wedding planning career try to get a qualification and internship in any of these fields. There are ample opportunities for employment and growth for specialists in this field.
A wedding planner is hired to take care of a wedding event, so the client can fully enjoy the proceedings without any worry. A lot of expectations are pinned on the wedding planner. Given below are some of the job roles inherent to a wedding planner career in India.
Discussing and planning the wedding and the budget with the client

Organizing the wedding as the client envisioned

Monitoring the expenses so the budget does not overshoot

Vendor and supplier management

Interacting and coordinating with other contributors and stakeholders

Time Management
Making necessary arrangements like wedding venues, accommodation for guests, decoration, music, entertainment, invitation cards, bridal and groom wear and other clothing, catering, and certain other associated tasks.
These are some of the challenging and interesting tasks that a wedding planner has to undertake in his daily work schedule.
Peaks to Scale and Perks to Enjoy
There are several benefits and some challenges associated with this field. Let us look into these below.
Becoming an entrepreneur

Becoming an excellent networker and gaining a wide world view through interaction with different clients of varied cultures

Traveling to different locations like exotic beaches, heritage forts, high-end resorts in India and abroad

Chances of meeting celebrities, singers, movie stars, sportspersons, etc.
These are some of the benefits associated with having a wedding planner career, but there are some challenges too as are with every sort of career. The job may be exciting with steady work throughout the year, but during the wedding season in India which falls from January to March and October to December, the workload may be very high. Also, you have to cater to every whim and fancy of the client, which may include extravagant demands difficult to fulfil. But the benefits outweigh the challenges and you will never be bored in this job.
Salary for a wedding planner may differ depending upon the cities and the organizations you are working with. A new joiner can command a CTC between 2 to 3 lakhs per year which may increase to 4 and 5 lakhs within five years. And if you are associated with a big wedding planner organization the salary increases accordingly. For an enterprising wedding planner with his own business, the sky's the limit. Organizing a high-profile wedding may net you upwards of millions in Indian currency.
The wedding planner career has its share of challenges and excitements. It is a rewarding career for a hardworking, creative and outgoing person who is open to new experiences and meeting new people every day.