Choose A
More Focused
Career
Specialise in Wedding Planning and get an edge above the already crowded Event Management option
Choose A
More Focused
Career
Specialise in Wedding Planning and get an edge above the already crowded Event Management option
Wedding Planning

vs

Event Management

Event planners are good at managing events, but there is much more to managing a wedding which only a wedding planner can understand and excel in.
Mareesha Parikh, Co-Founder & CEO
Desire of joining a Creative Career that's also Super Lucrative?
The wedding planning industry offers a lucrative career that will help you explore the creative side in you.
Why Choose
The Wedding Industry
The Indian Wedding Industry has grown by leaps and bounds in the past few years and is pegged at USD 50 B. There is a huge requirement of professional Wedding Planners and one can easily earn upto INR 1 lac / month with 2-3 years of experience.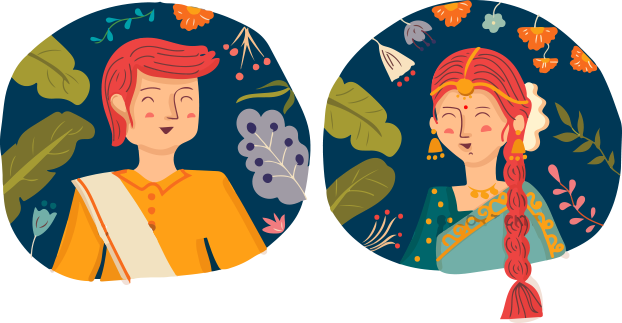 TWS trains its students in every aspect – from understanding the client's psychology to making the wedding day a perfect one.
Specialised Diploma Course + Mentoring
Specialised Diploma Course + Mentoring
The Wedding School (TWS) is initiated by Mareesha Parikh, who also runs a leading Wedding Management Company in Mumbai and has been an integral part of the Indian Events & Entertainment industry for the past 2 decades.
TWS is focused towards educating and helping young aspiring individuals who have vigor and enthusiasm to learn the nuances of wedding planning and desire to excel in the booming " GREAT INDIAN WEDDINGS " industry. This is an industry which is growing rapidly as a parallel career option to Event Management. Wedding Management goes beyond the regular event.
Initiated in 2018, TWS has completed two batches of Diploma in Wedding Planning & Management. During this period the students have undergone two months internship with leading wedding planners of Mumbai.
TWS prepares you for a rising career opportunity as a Professional who wishes to pursue life as an Entrepreneur in the Wedding Industry.
Our aim is to Create Contributors.