Technology is omnipotent, thereby becoming omnipresent in this fast-paced 21st century. This ultimately gave rise to the technology era. Without the integration of technology, any work seems to be incomplete, and weddings are no exception. Today, technology has been ingrained even in our minor works, thus integrating technology into a grand event like a wedding is evident. With the introduction of lights, special effects on the ground, and high-tech sounds, technology has metamorphosed the ethos of nuptials. The advancement in digital media and hype in technology in the last decade has become a dire necessity in weddings. Undoubtedly, the technology in event management and weddings have become the dawn of a new era.
Let us walk you through some innovations that have transformed the quintessence of the wedding industry.
The evolving landscape of weddings through technology
Unlike traditional weddings, the evolvement of technology in weddings is revolutionising the industry, and giving the couple full control over their weddings. Technology in wedding is a great way to make new memories and preserve them forever. From making a virtual guest list to virtual wedding planning, live wedding streaming, 3D printing, wedding cake light projection, and a digital photo booth, there is a lot that can add glory to your wedding.
Virtual wedding planning
Technology in wedding has given rise to virtual wedding planning since 2021. Out of the state and out of the country weddings have become quite prominent these days. Planning theseweddings is no less than a herculean task. Thanks to the technology era, which has opened up doors for couples and wedding planners to communicate remotely. Moreover, you can try different wedding planning apps that easily enable you to plan your wedding from anywhere across the world. Indeed, technology in wedding management makes things easy peasy.
Sending digital invitations
Though sending invitations to people using wedding cards is not yet gone, technology in wedding has introduced digital invitations that made things a lot easier. Today, many wedding invitations come with QR codes that offer plenty of information when captured through a smartphone. Further, the guests can automatically redirect to the website and confirm their presence at the event. They can share photos and write messages to the newlyweds.
Virtual gift list
Creating a list of gifts has become a lot easier with the integration of technology. Yes, there are wedding websites, which can help you create a symbolic gift list. The Wedding School is one such great platform that helps you with virtual wedding management. By creating a virtual gift list, you can avoid repeated purchases and save money. Planning things virtually saves your time, money, and extra effort you put in during wedding planning and management.
Live wedding streaming
Sometimes, your relatives and friends desire to attend your wedding but can't attend due to personal reasons. Not only do they feel sad, but you also miss their absence. But anything can be possible when there is technology. Today, it has become possible to attend weddings through live streaming (virtually). The evolvement of technology in wedding, advancement in social media, 3D photos, high-quality images, and aerial shots have facilitated live wedding streaming. Some wedding venues can enable you to have your own streaming, while others may give you an option in the wedding package. Apps like Periscope can be your wedding pal to facilitate live streaming.
Projected 3D decoration
Decorating ballrooms with fresh flowers, shimmers, balloons, and other decorative items has become a traditional approach. And it is no longer necessary to use such items to add charm to your wedding venue. Since it's the technology era, project mapping and graphic animations are giving new wings to weddings. The professionals can map and project images of flowers, landscapes, people, etc., anywhere the client wants.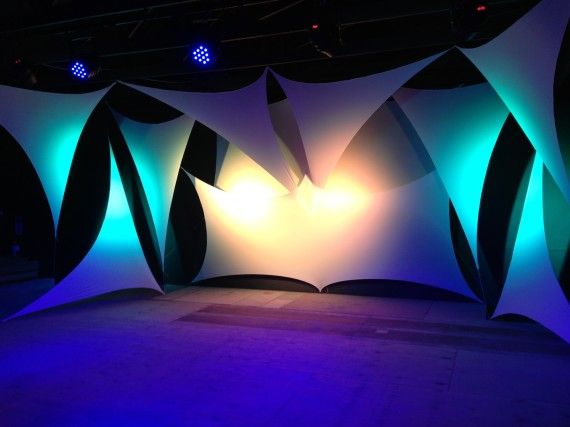 Virtual dress selection
Visiting a lot of stores to choose the one 'perfect' dress for a wedding is quite an arduous task for anyone. Not only does it waste your time, but it also makes you feel irksome. With the advancement in technology, it has become a lot easier for the bride or anyone to look at the dresses virtually rather than wasting a huge amount of time by visiting numerous stores. There are some applications and websites that display wedding dresses in 360 degrees. This offers a much more accurate visualisation of your dress selection.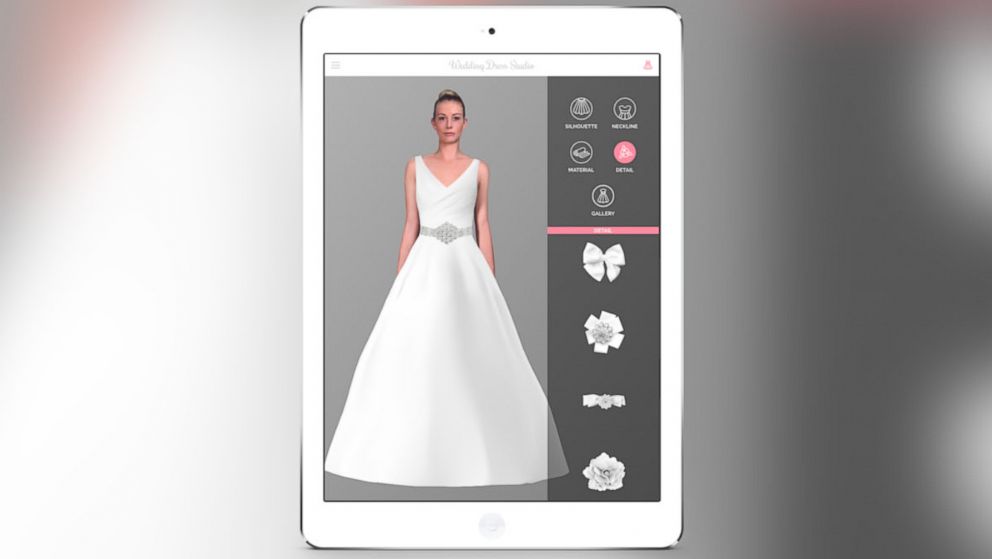 Wedding cake light projection
The technology in wedding has outshined the reception activity in weddings like cake cutting. If you haven't thought of projecting the light on the cake, you may miss the mark of adding glory to your wedding. Today, there are many talented light artists who can help you make your wedding party magical and all shiny. With the projection of colourful lights, you can easily see the jaws of your guests drop as they hit the floor for the dance. Further, you have a choice to choose from a variety of colours to project on your wedding.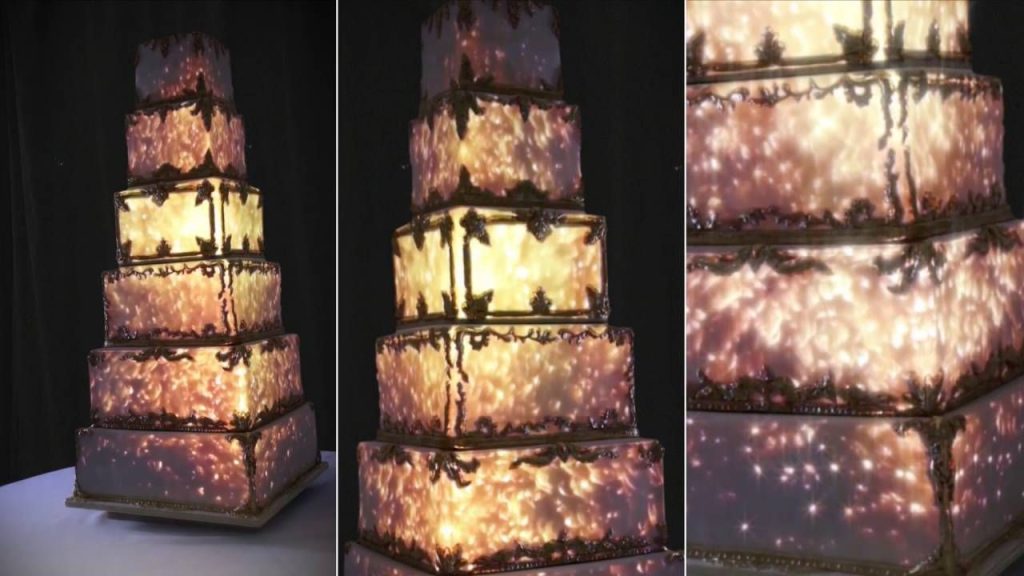 GIF Photobooth
Do you want to amaze your guests? The best way is to let them capture their moment in the form of a GIF photo. Having photographs clicked at a wedding is not a new norm, but the integration of technology has introduced photos and animation in the GIF form. Rather than having a normal printout of your photos, you can get a few images embedded together in a sharable format. Further, you have an option to run the images through the photo apps to create a beautiful shareable album.
If you're a bride-to-be or groom-to-be and want to make your wedding appealing and unforgettable, you must let technology shower its magic in your wedding. Further, if you're planning to pursue a course in event management, design & decor, or want to become a wedding planner, The Wedding School should be your go-to platform. We will provide you with the details on pursuing the best course to fly high in the wedding industry. So, why wait? Just connect with us and let us help you find the best course for you to fly high in your career.