Up to this point, wedding designers were, to a great extent, related to celebrity weddings and were only referenced on the pages of shiny magazines. Everyone else just flipped through these magazines thinking about the kidney that they would have to sell to get a glamorous and stylish wedding like this. However, definitely, during the past five years, they've become a pivotal part of weddings. The trend for customized weddings has seen an ever-increasing number of couples deciding to involve a Wedding Designer for their big wedding day dream team. Especially the brides who cannot differentiate Sabyasachi from Manish Malhotra or a beautiful floral arrangement from haphazardly arranged flowers. If keeping up with the latest trends and designs is your thing or if the most used app on your phone is Pinterest or if you are just bursting with creative ideas then being a Wedding Designer might just be the perfect job for you! However, you may be wondering, how do I become a Wedding Designer?
Who Is A Wedding Designer?
Wedding Designers are those individuals (generally perfectionists) who turn a bride and groom's vision of their big day into a reality. Basically, an individual or group that works with the bride and the groom to design, set-up and pack-down the occasion styling for the wedding day. Wedding designers tune in to the couple's thoughts, disentangle their dreams and do all that they can to live up to the couple's desires to design their dream wedding day. They set everything up as per the bride and the groom's vision and afterwards guarantee it occurs by tying in, for instance, the flower plan, the furnishings, the props, the lighting and the table centrepieces.
The Difference Between A Designer and A Planner:
Generally, it's somewhat precarious to know where the line between designer, planner and florist sits. Notwithstanding, there is a particular contrast. While the Planner manages the wedding in general, the designer is centred around the feel; they set everything up and give a polished visual scenery to the wedding. While some wedding planners will likewise double as designers, there are a lot of people and organizations out there who specialise just in the styling of occasions, typically weddings. Wedding organizers will in general cover numerous bases from sourcing providers, exploring venues, arranging menus, dealing with your budget plan, and following RSVPs. However, wedding designers centre around making a truly flawless backdrop for your wedding, guaranteeing that everything is coordinated harmoniously and they're essentially focussed on the general look and ambience of the occasion. 
What Does A Wedding Designer Do?
Many wedding designers offer extra services and items to help their income per job. This may incorporate offering prop and design layout which requires a designer to develop a stock of styling components, for example, candles, linens, signage, furniture and so on. On the other hand, a few designers offer floral design or stationery with their styling services. What abilities you have, what space you can access, and what cash and time you need to contribute will choose what is the best route to take your styling business.
How To Become A Wedding A Designer?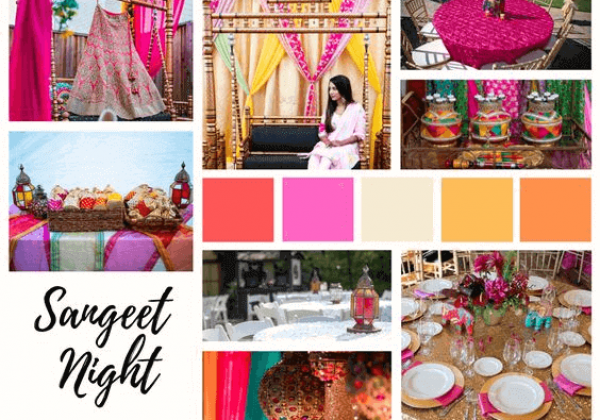 The incredible news for anybody with an enthusiasm for working with a couple on the look and feel of their big day is that the trend towards progressively customized weddings with exceptional details is driving up the interest for wedding designers. Most wedding designers decide on this career since they are searching for a profession that permits them to benefit as much as possible from their creativity and imagination. That being stated, in the event that you don't really consider yourself to be a creative person yet you have a superb eye for all the details and you love to play with colour then the rest can be learned and created.
You will additionally unquestionably have to be a team player as you'll be relied upon to work with numerous different vendors contributing to each wedding you are designing for. While you may have a considerable number of the aptitudes required to be an amazing and accomplished wedding designer, there is more you have to know so as to transform your passion into a profession. There are many institutes that offer specialised courses in wedding styling. You can learn many things from these courses like how to channel and transform creativity into the design of the wedding, how to use design tools (mood boards, colour swatches etc), production and logistics and how to communicate your vision and design to the clients.
That is the lowdown on becoming a wedding designer. If you are truly passionate about stylistic elements, the latest fashion trends and have a really good eye for details and design then becoming a wedding designer can prove to be quite a rewarding profession. Especially if you love the romance of weddings, are blown away by how beautiful the day can be and would love to transform a couple's vision and dream into reality.