Wedding pictures and films are the most treasurable memories in any couple's life, making them a keepsake. It becomes the most valued aspect while planning a wedding.
The Wedding School's constant endeavour towards #CreatingContributors has now entered the next domain of Wedding Films and Photography
The Wedding School and Reels & Frames have come together to impart knowledge about the business of Wedding Films and Photography. Presenting The Ultimate course for professional photography and filmmaking for all photography enthusiasts.
Wedding photography & filmmaking
is the art of painting creativity with perspective, techniques & skills. It is not only about capturing the right moments but also about thinking unconventionally!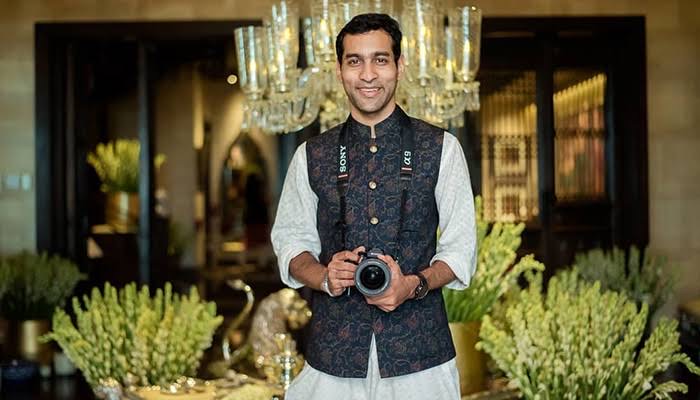 Founder of one of India's top
documentary photography & film company, Anand Rathi is an illustrious celebrity photographer.
From Sonam Kapoor and Anand Ahuja nuptials to the Ambani wedding or the latest Rana Dagubatti and Mihika Bajaj, he has clicked and filmed these wonderful high profile celebrity weddings gracefully. He is the winner of multiple Fearless awards, known as the Oscars of Photography.
With over a decade of experience of filming beautiful weddings, Anand Rathi is the perfect Educator & Mentor to teach the nuances of filmmaking & photography for you to LEARN. CLICK. GROW. REPEAT.
Learn from the vision of the creator & capturer as we come together to teach you.
"We're thrilled to be partnering with Anand Rathi on this course, his outlook and perspective is so unique." says, Mareesha Parikh, CEO of The Wedding School.
With a combined experience of 3 decades, we are experts in the Wedding Industry. This is the Ultimate course for professional photography and filmmaking.
With our course, you can study under the Maestro of Wedding Films & Photography of Indian Weddings, Anand Rathi. You also get to learn creative ideation and conceptualizing for shoots and impress your Millenials and Gen-Z clients. Master the art of network with clients to build lifelong relationships and get the insider scoop on every aspect of Weddings.
TWS Wedding Films & Photography Course with Reels & Frames by Anand Rathi begins on 16th September.
14 Sessions, 2 Months and a road to thriving business
Enrol today to learn from the best in the business and get an early bird discount.