The reason people hire a wedding planner is to make their wedding day a special and unforgettable event for them as well as everyone who attends it. Hiring a wedding planner gives them the best of both the worlds. They are involved in every small decision that is made, yet at the same time they get the luxury to sit back and relax, while you, the Wedding Planner does everything.
For many, the idea of planning a wedding seems very exhilarating, but, in reality it is nothing short of a Herculean task. There has to be a flow and tempo in a wedding and as a wedding planner there is so much you have to do. With so many things to plan and coordinate, it may often take a toll on you, the wedding planner. Here is a list of 5 ways to stress free wedding planning for a wedding planner.
Spending Time with your Clients


The first and foremost step of an easy-going wedding is to know your client. Spend time with the bride or groom-to-be and the families in order to get to know them and get a clear picture of what exactly are they looking for. Give ideas but do not be too dominating when doing so. It is after all, their wedding. Discuss the blueprint of your plans with them and go ahead only when they okay it. You would have to make a million decisions, so talk through every aspect of the wedding with them colour schemes, fancy lights, invites, menu and even the chair cover if they wish to.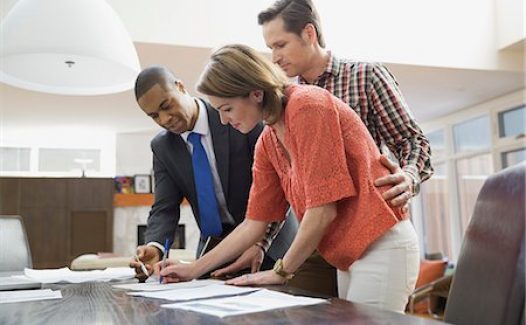 Manage the Budget
One of your biggest challenges is going to be managing the budget. Having a budget doesn't mean being miser all along, even a millionaire's wedding has to have a budget. It simply means that you need to have a perspective and plan everything around it. Provide a realistic assessment to your client in the very beginning. When you start implementing your ideas into actions, expenses tend to mount up rather quickly, keeping the client's budget in mind will let you make wise decisions. As an experienced wedding planner you would also be able to get your clients the best deals and discounts. Doing all this will let you be comfortable till the very end of the wedding.


Coordinating with the Vendors
Planning a wedding cannot be a one-man's job. You need to be able to work comfortably with caterers, florists, stylists, dress designers, photographers etc.  Keep close ties and always build alliances. If you have a team of professionals that you get along with, it would greatly help you in easing the entire process. An expert in their own field, they would be reliable and also suit your style of working. When you share the responsibilities, you share the tensions and work pressures too.


Give Valuable Suggestions
As a wedding planner you would know the ins-and-outs of the business. Which wedding venue can accommodate how many people, which decorator will fit within your budget, which caterer would do justice to your client's taste, are things you must suggest to your clients and help them make the best decisions. Make sure that the ideas you give are doable. Remember, your ideas are going to be the foundation of the whole wedding.
Take it Easy
Wedding planning can be stressful. It is very important for you to be calm and relaxed. Going for every offer that you get may seem tempting, but it is highly recommended that you be wise and put in a lot of thinking when accept a wedding planning project. Though every wedding planner wishes to be one of the best in the business, plan your career strategies smartly. Planning two perfect weddings in a year is way better than planning five in a haphazard way. Remember, your work is your best advertisement.
The Bottom Line
The above-mentioned ways may appear to be very simple, yet they can do wonders to the way you plan a wedding. If you have undergone some formal training, things will be much easier for you, as before you enter the market you already know the tricks of the trade. The internship that you have been through, prepares you to face all kinds of high-pressure situations. To many it seem a dream job, being a wedding planner is not all about the charisma and the glitterati, it requires foresight, perseverance and a lot of hard work.