9 Tips For a Wedding Planner To Be The Best In the Industry
It's 2022, and wedding bells are ringing on loved ones. It's time to cherish this wedding season with perfect planning tips.
Planning a wedding is perhaps the most existing but tiring task. Right from ideation, themes, locations, wedding venue and menu to prepare guest lists, there is a lot that goes into a wedding planning. If you have got an opportunity to plan someone's wedding, you will make sure you leave no stone unturned, so we will help you become a perfect wedding planner with this quick guide.
Whether it is your first wedding planning or you are a veteran wedding planner, read on to find the best wedding planning tips to help you organise everything in one place for a successful wedding.
9 Wedding Planner Tips To Excel At Every Event
If you are just starting to do this wonderful segment of wedding planning, your focus should be on having fun while managing instead of running around in stress. To ease your process, here are little tips and tricks to make your client's wedding day a cherished event.
You may have heard this zillion times that planning things early is always better. It's best to start early and spread out the planning process over time. This way, you will better handle things and get time to breathe in between. In case a plan fails, you will have plenty of time on your hand to re-plan the arrangements.
Set A Budget And Discuss It With Clients
Undeniably, weddings are expensive and if you have ongoing loans, you just don't need to stretch out your finances. Instead, use your wedding planning as an opportunity to build a budget and stick to it. Learn to be transparent and prioritise your expenses. It is one of the most important things, since your budget will determine the grandeur of your event. Fix a budget and find wedding venues, and decide on the food menu, aesthetics, and get everything else covered within the given budget. It will not just keep things aligned, but also help you cut on your profits.
Deciding on the theme and colour of the wedding is one of the priority points while planning a wedding. Consult with your clients and finalise a theme at the initial stages, so that the decor and design of the wedding can be aligned. Moreover, the attires of the guests can also be synchronised with the theme. 
Plan Invites and Associate With Vendors
Once the theme is set in place, work along the clients on the invites. Draft a layout for invitations, seek your client's approval. Thereafter, plan the gifts for guests, for instance, you can devise room hampers, gift baskets, etc. You also need to communicate and keep a track of all the vendors including, choreographer, florists, caterer, photographer, etc.
Book The Wedding Venue Before Hand And Check For Restrictions
Wedding venues are dependent on the guest list and evidently the desire of soon-to-be-couple; however, every venue has its own restrictions. Thus, it is best to book the wedding venue beforehand based on capacity, budget, and availability.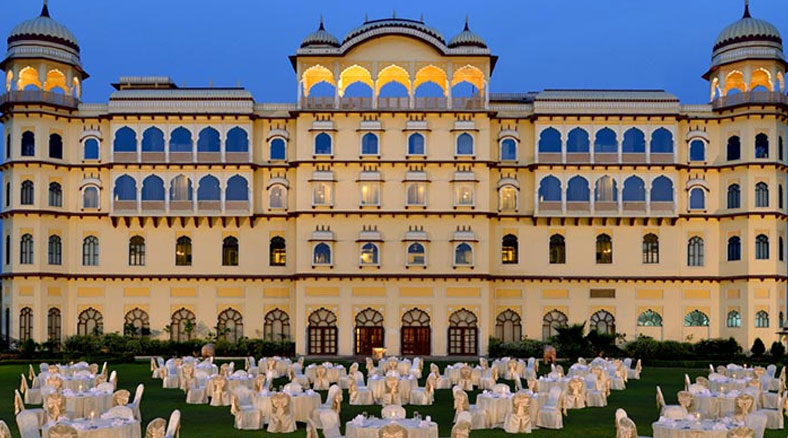 Devise Plan According To Guestlist
Your clients will send you the guest list, according to which you can choose a wedding venue. Further, once you have the list, you need to RSVP with the guests, confirm their date and time of arrival. This will help you manage the accommodations and budget.
Plan And Revise Accommodation Plans
Always put a plan to be happy, well-rested and productive. Accommodation planning is perhaps the most important part of entire wedding planning. Good accommodation panning in the first instance can foresee and prevent major problems that might come your way. Start by noting down the guests you need to accommodate – keep your closed and regular guests separate and plan stay accordingly.
Check Weather Around The Wedding Date
Weather is unpredictable; therefore, you must be prepared with a backup plan. Experts suggest that selecting enclosed wedding venues is always a safe choice as you can control the temperature. In case your client selects an open area, then you should be prepared to shift the arrangements in an enclosed area within a short frame of time.
The Wedding School is the best place to take courses on wedding planning. We entered the field of wedding education, to normalise wedding planning trends. We want to prepare the students for the forthcoming trends in wedding planning because the business has seen significant changes in recent years. There is no doubt that, like fashion, the wedding planning industry is constantly changing. With our wedding planning classes, we teach the students all about the technologies in event management, production, fabrications, and much more because trends are constantly changing all the time. Do you picture yourself as the next major wedding planner? Let us help you create a wedding of your dreams.