"A stylish event begins long before the guests arrive, and it begins with masterful planning." – Anonymous.
Wedding planners and event planners are both pretty strong and creative professionals. However, they should not be considered as one. In simple terms, a wedding planner can execute any event but an event planner is not specialised in planning a wedding.

From the surface, the difference is basic. Nevertheless, on scratching the surface, several differentiating factors can be observed. The primary difference can be seen in the wedding planning and event management curriculum.
Over the years, many myths have bubbled up regarding the profession of a wedding planner and an event planner. Since the event planning industry has crossed the revenue of ₹ 10 000 crores, now is time to pop this bubble. Therefore, here, we will discuss the primary difference between wedding planner and event planners. If you are still confused about your career, this blog will help you spot the difference between a wedding planner and an event planner. Scroll down and find out which one is more suitable for you.
Wedding Planner Vs. Event Planner
An event planner is a professional with general skills to manage all the events, whereas if you aspire to be a wedding planner, you need specialisation! Gone are the days when just an event management course was sufficient to plan a wedding. Today, there are specialised courses for being a wedding planner and wedding venue coordinator. Furthermore, specialisation for a wedding planner will give you deeper insights into fabrication, production, invitation, gifting and all the other technical aspects.
Being an event planner offers a broader area of scope, such as corporate, etc. On the other hand, a course in wedding planning will gear you up to handle any event. Here, take a look at what sectors are available for both professionals.
Both a wedding planner and an event planner have vast career options. Even though wedding planners are limited to a single sector but have the skill set of an all-rounder, on the other hand, event planning liberates you. So, if you specialise in wedding planning, that indicates your strong interest and passion. And one can never be wrong in following their passion. The primary difference between wedding planners and event planners is the sectors they serve.
If you are an aspiring wedding planner, firstly, you need to understand the area of scope for you. Wedding planning is a pretty different profession than event planning and is finite to weddings only. If you want to be a wedding planner, you must specialise in a wedding planning and management course. In case you've completed an event management course, you get the upper hand and can directly apply to a 'decor and design for wedding' course. Furthermore, on completion of the course, you can plan:
Proposals
Engagement parties
Bridal showers
Stag and doe parties
And all the other rituals involved in a wedding or as asked by the bride and groom (based on their culture)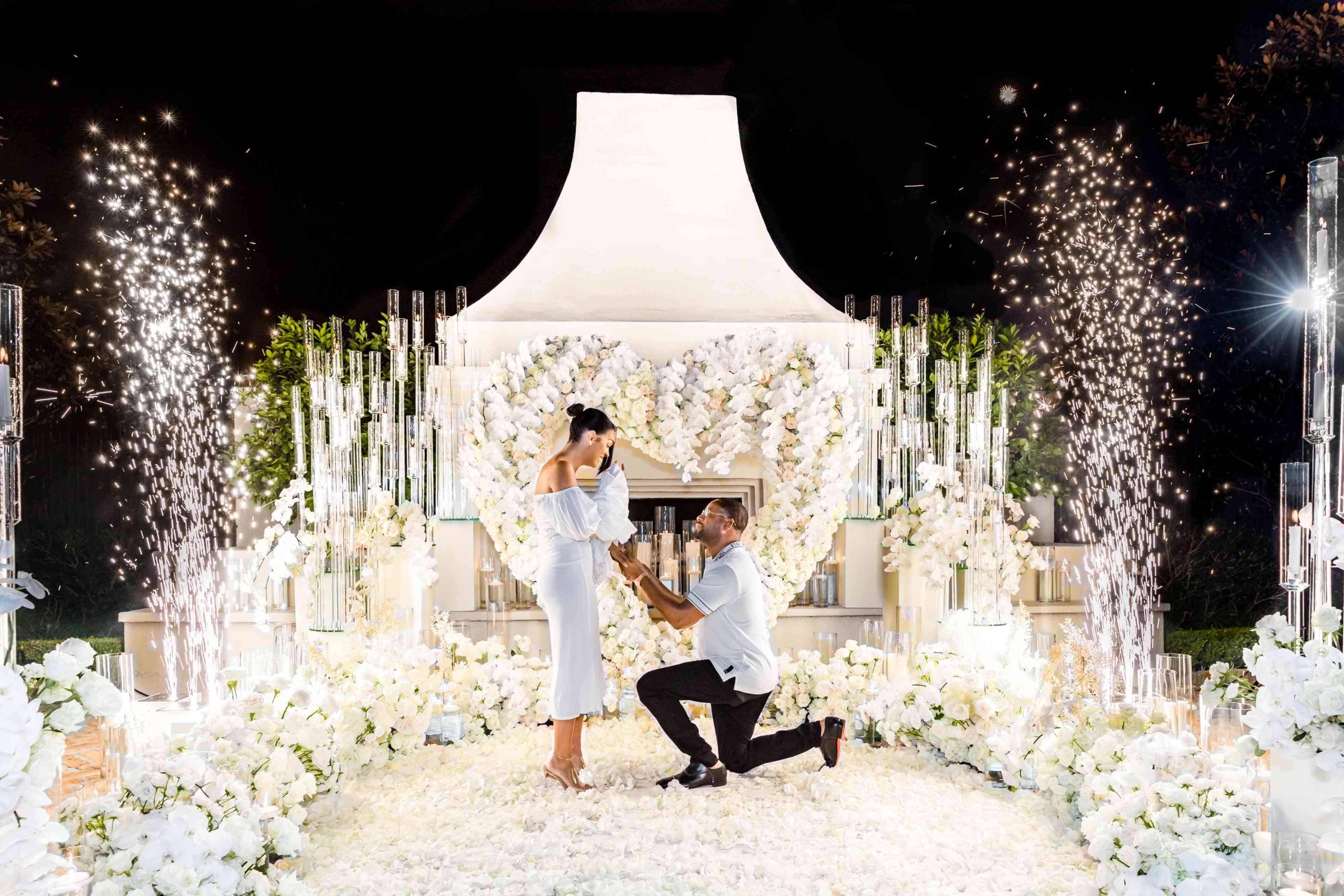 If you are interested in pursuing a wedding planning and management course, The Wedding School is the ideal institute for you. With a diverse curriculum and assistance from industry stewards, our course will elevate your sense of judgment and decision-making while also teaching you the advanced technologies involved in the industry.
Contrary to a wedding planner, an event planner has diverse sector options. There are several institutes offering event management courses. The course will give you a general insight on how to plan an event, talk to vendors, and other basic technicalities. If you are still unsure about a specialisation, enrolling in an event management course will help you further narrow down your options. On completion of the event management course, you will be able to plan all the events, for instance:
Birthday parties
Baby showers
Business meetings
Corporate events
Trade Shows
Charity galas
Wedding rituals
Fashion shows
Conference
Auctions
And others
The next difference between wedding planner and an event planner is based on communication. Both wedding planner and event planner follow different communication styles and have different requirements. For instance, a wedding planner needs good communication and attention to detail. On the other hand, these attributes are secondary for an event manager. Here, we will discuss the difference between a wedding planner and an event planner.  
A wedding planner is taught how to communicate with different vendors. When it comes to a wedding, vendor management is a primary requisite since all the decor and design depends on a vendor. Therefore, a wedding planner is taught how to modulate their pitch, be strict and firm in their tone and have authority over communication.
On the contrary, for event management, communication is a secondary approach. The main focus of an event planner is on the settings and arrangements rather than communication. Since event planners are inclined more toward corporate and political events, vendor management holds less importance as compared with wedding planners. 
Wedding Planning vs Event Planning - Training
If looked on a broader spectrum, both a wedding planner and event planner appear to have the same skill set and career options. However, taking a closer look will set both professions poles apart. The training for each domain is different and includes different technicalities.
For event management, the basic curriculum includes: –
Event Costing, Budgeting, and Planning
Marketing Management
IT for Event Management
Event Accounting
Event Production & Catering
Event Advertising
Event Risk Management
Cross-Cultural Management
Event Finance and Taxation
Principles of Event Management
Business Communication
Legal Aspects of Event Management
Consumer Behaviour
Special Event Topics
For wedding planning and management, the basic curriculum includes: –
Introduction to the Wedding Industry
Stages in Wedding Planning
Invitations & Gifting
Hospitality & Logistics
Décor & Designing
Production & Technicals
Client Servicing & Team Management
Vendors & Partners Management
Photography & Filming
Food & Beverage – Designing & Management
Destination Wedding Management
Wedding Presentation & Sales
Soft Skills & Personality Development
Budgeting & Costing
How Will 'The Wedding School' Take You To the Pinnacle of Success?
The Wedding School is a leading wedding planning and management institute. Our diverse curriculum will help the aspirants get deeper insights into the production, budgeting, and fabrication involved in a wedding. Our decor and design course also takes the aspirants on a journey of exquisite learning. We teach every nook and corner of wedding management and planning from sketching to rendering the final drafts and execution of the designs. Enroll in our course now!