Being a wedding planner comes with a lot pf responsibilities. As a wedding planner, you hold the dreams of the happy couple in your palms and if you want them to stay that way i.e. happy then you have to do your job the best of your abilities. If you have planned a wedding, been part of one or even watched Made in Heaven or Band Baaja Baarat, then you know that planning a wedding is not easy. Especially if it's a Big Fat Indian Wedding because that comes with its own bonus package of meddling relatives, indecisive couples, multi-tasking parents. If you want to keep all the numerous parties involved happy from the Mehendi to Vidaai so that they loosen their purse strings, give your payment and recommend you to all their family and friends then you are going to need this checklist. With all the numerous duties that the wedding planner has to take care of it is very easy to forget a few. Then, of course, Bridezilla is breathing down your neck because the flowers aren't her favourite shade of purple.  This checklist helps you remember all of these duties so you can be as good as or even better than Shruti and Bittu when it comes to planning weddings!
This is the most obvious one on the list. The first step in planning a wedding is meeting the couple and discussing their ideas or the vision that they have about how they want their wedding to be. At this meeting ensure that you have discussed colour palettes, decor, lighting and overall aesthetic with the couple. This will help you when you see vendors or look for venues. Weddings can also highlight family dynamics and stir up a lot of emotions. Therefore, it is the job of the wedding planner to mediate during these meetings and ensure that you find compromises or hold discussions that need to happen. The latter is especially important because in the frenzy of planning a wedding the family might forget an important part and it will be your job to bring attention to it.
If the couple does not already have a venue in mind then the next step is to secure a suitable venue that fulfils all the requirements of the couple. You should know what kind of venue the couple desires based on your meeting with them. With the list of requirements handy like water view, capacity, outside catering allowed etc you can go venue hunting. The ideal venue should allow Indian weddings i.e. be suitable for the small fire on the mandap for the saat pheras etc. You should also check what services the venue offers like cake, lighting or if the couple wants a cocktail hour then a scenic outdoor area etc. Another important criterion is if they allow package deals for multiple events. The guests attending the wedding should also be kept in mind. For example, if the couple has old relatives who can't climb stairs then the wedding cannot be held at a venue without handicap access.
Set up the social media pages:
If the couple wants to commemorate their wedding on social media then they would love having their own special social media pages dedicated to their wedding and a wedding hashtag. Then it's your job to ensure the social media page is up and running seamlessly.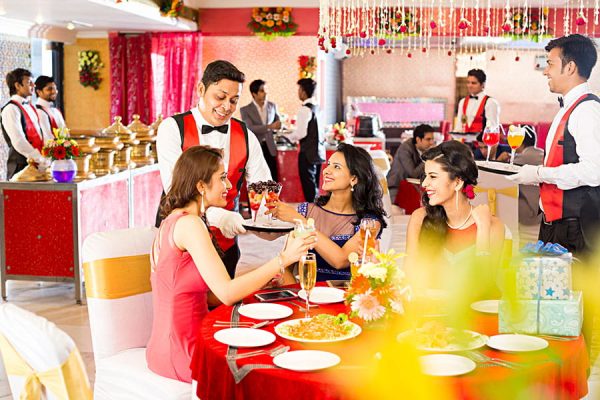 The next step is to hire primary vendors which includes caterer, decorator, florist, photo and videographer, DJ/musician etc. You might already have a list of vendors that you have worked with before so you already know their services and prices pretty well. You will also be able to handle the logistics seamlessly as you have worked with these vendors before. If this is the case then you should begin scheduling meetings between the vendors and the couple so that the couple can know what to expect. If you don't have vendors who you work with on a regular basis then it's a good idea to research vendors who fulfil the couple's criteria. Some couples may also ask you to book for them hair and makeup artists so make sure you have researched them too.
These are the next tier of vendors. If the couple wants a wedding cake then it is your job to hunt down a bakery that specialises in wedding cake and figure out all the logistics on the final day. Additionally, if the family doesn't already have a pandit then finding one will also be your job. If the couple is having a Mehendi ceremony then the job of finding good trusted Mehendi artists will also fall upon you. Finding vendors who make invitations and setting up meetings with the couple is also your job. Sometimes Indian wedding invitations are huge and require assembly and taking care of these time-consuming details also falls upon you so that the couple can enjoy every second of their engaged life.
Hotel and Transportation:
The relatives who don't stay in the city where the wedding is taking place are going to need a place to stay. The bridal party is going to require rooms to get ready and hence researching and booking hotel rooms near the venue is an important job that needs to get done. This is especially important if the venue isn't a hotel. Another important job is transportation from the hotel to the venue like shuttle services during and after each event. Make sure that you have the logistics of transportation sorted because it is more important than you think and is easily overlooked. For example, the cars needed for the bridal party to change clothes or get ready for different events. Remember that you are in charge of the guest experience and especially making it a memorable one.
This requires its own special place in the list apart from general transportation. In an Indian wedding, there are many ways that a groom can enter the mandap and it can be anything from a horse to an ambassador or a shiny new Mercedes. So ensure that you have discussed this with the couple and presented them with all the options including the vendors for the horse and the musicians for the baraath.
Oversee Sound Checks and Lighting: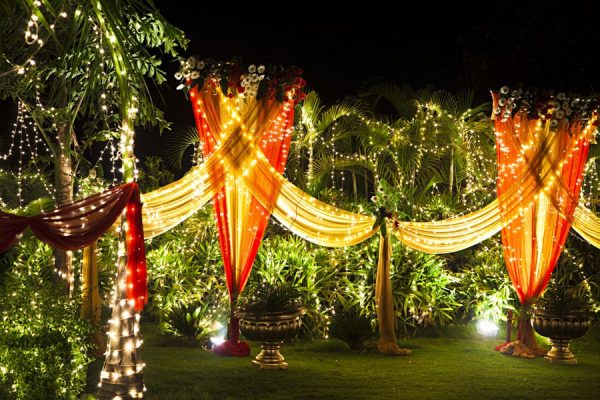 The wedding planner is in charge of ensuring that any sound set up goes off without a hitch and that the speakers don't break down or the microphones emit awful sounds that causes everyone to cover their ears. Similarly, you are also supposed to discuss the lighting with the venue manager and make sure that the couple gets their fairy tale lighting and nothing goes wrong. 
This brings us to the end of the checklist that will help you plan a wedding like a pro. These are just the broader things that you must keep in mind while planning a wedding. There are other million smaller things that also need to be taken care off but those things are only learned through experience and practice. But still, if you sort out these major things then the smaller ones become much easier to handle. Happy Planning!