Indian weddings are lavish and entail careful preparation. Many wedding planning mistakes occur when you get too overwhelmed to take care of it all on your own. In a big way, planning with the assistance of a wedding planner could help avoid mistakes. Moreover, there are so many arrangements that you may continuously keep worrying about whether everything will fall in place and get done in time. Amidst all the rush, there may be a few mistakes that can take place, and you may not realize the seriousness of this till something goes very wrong. 
So, it is always better to be aware and mend mistakes on the go so that everything takes place very smoothly. Now, if you or someone you know is getting married, then check out this guide to know wedding mistakes to avoid. 
What are the most common wedding planning mistakes?
Here is a list of the wedding planning dos and don'ts to ensure that everything goes as per plan. 
1. Not finalizing the budget
Arranging a wedding without a budget or spending plan is the primary disaster you can start with. How might you request things or plan it out when you don't have the foggiest idea of the amount you are eager to spend? Besides, before you leap out and state "we need this" or "we need that", both the families ought to have an appropriate conversation on the spending plans. So, here is one of the biggest wedding planning mistakes. 
2. Not considering your partner's wishes
The bride and groom must consider each other's wishes before making the decisions. Consulting each other and meeting each other halfway ensures the wedding planning process is carried out smoothly. Sometimes women tend to get carried away to fulfill their fantasy wedding and disregard their significant partner's desires and wishes in the process. These can cause little battles and frictions that may lead to something more significant later on. This is why both partners should have an equal say in the wedding decisions after all weddings are a unity.
3. Being unaware of the guest list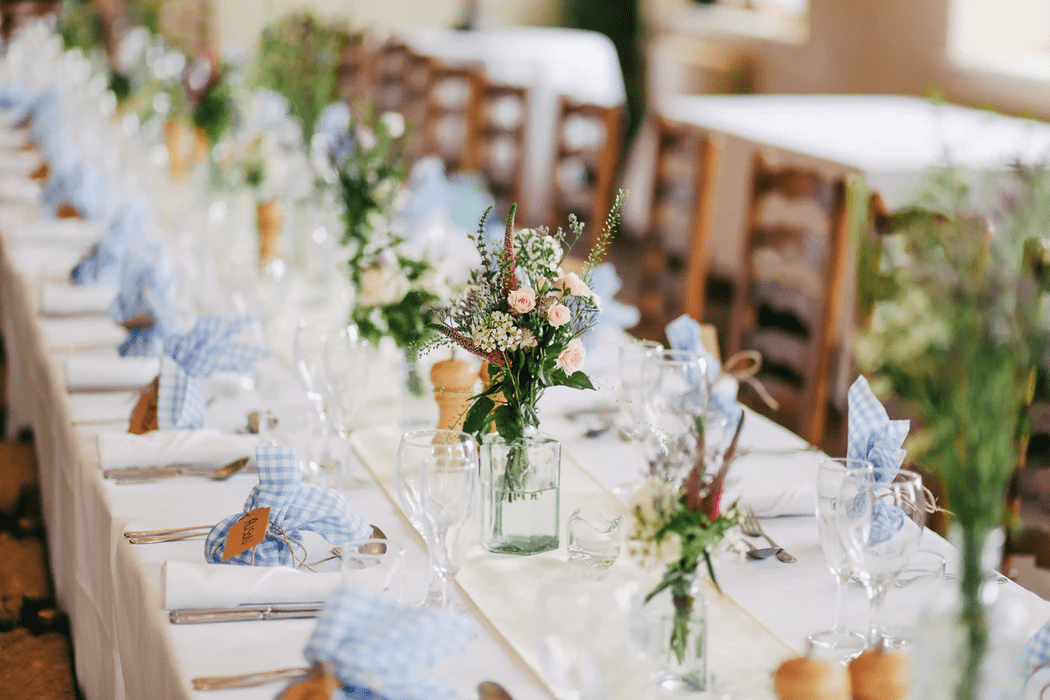 Contingent upon your spending plan, you should think of a sensible number of visitors you can have at your wedding. There is no point making arrangements for 100 visitors and afterwards welcoming 150. There will be a lack of room, food, and it would also wind up causing a strain on your pockets due to the last minute arrangements. Figure out how to organize and welcome the individuals who matter to you the most. 
A venue may look dazzling. However, there may be quite a chance that it is blocked off or hard to find; your visitors will get lost. On occasion, most visitors choose whether they can go to the wedding or not, depending on the venue and location. So, either don't go for a distant, unavailable area or have vehicles to get your visitors from a specific point or furnish them with an appropriate guide to find the spot. 
5. Availability of basic comforts on the venue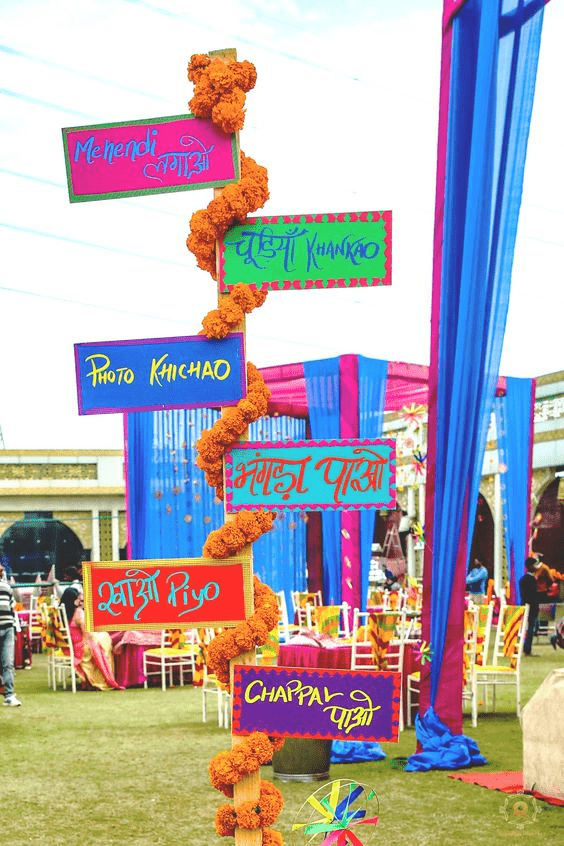 Check whether the setting has basic comforts like washrooms for visitors, emergency treatment units, and different things. This is mainly for the individuals who may be reserving parks and corridors, rather than five-star inns, rich hotels, or farmhouses. If you feel any area is missing fundamental security and accommodation conveniences, either search for backup alternatives or attempt to mastermind these from your end.
6. Don't depend too much on others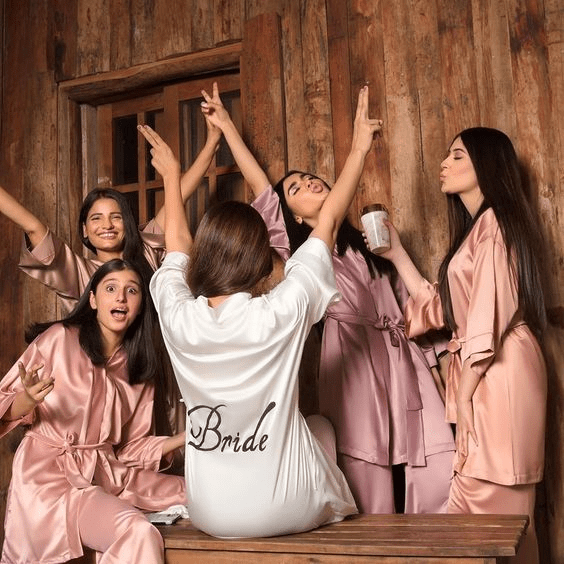 It is imperative to hire a wedding planner that will take care of the more technical aspects of your wedding. While it is fundamental that you delegate a few assignments to family members you can't anticipate that they will thoroughly take care of you while you are getting your spa treatment. Find some harmony between the two. In that way, none of the friends and family members will feel left out, and you can ensure that all the work is done accordingly at the same time.
7. Don't book professionals blindly
Try not to book videographers or photographers blindly depending on the amount they charge. If you are doing so, then going for somebody who is charging excessively less, may wind up compromising on the quality. While accepting that somebody who is costly will convey the best, is additionally not the correct approach. Cautiously take a gander at their portfolio, talk about things with them, and book them based on their expert mastery. 
8. Hire experienced and competent people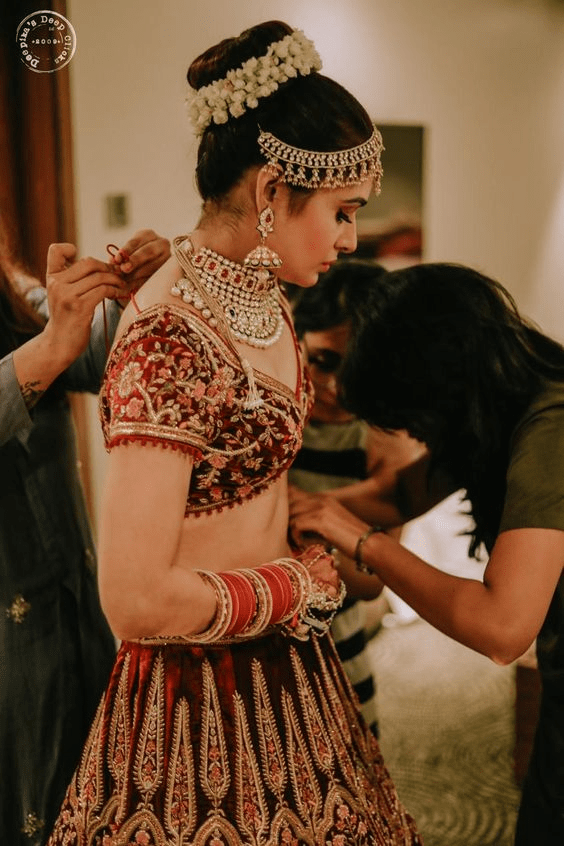 Your cousin may be an extraordinary photographer, and your sibling may have quite recently finished a compressed lesson in DJing. Yet, that doesn't mean you don't employ experts. Experts realize how to take care of their responsibility competently and are sufficiently proficient at dealing with such hands-on problems as well. In this way, just let your friends and family appreciate the wedding, and you also stay peaceful by recruiting experts to deal with things. 
9. You cannot make everyone happy.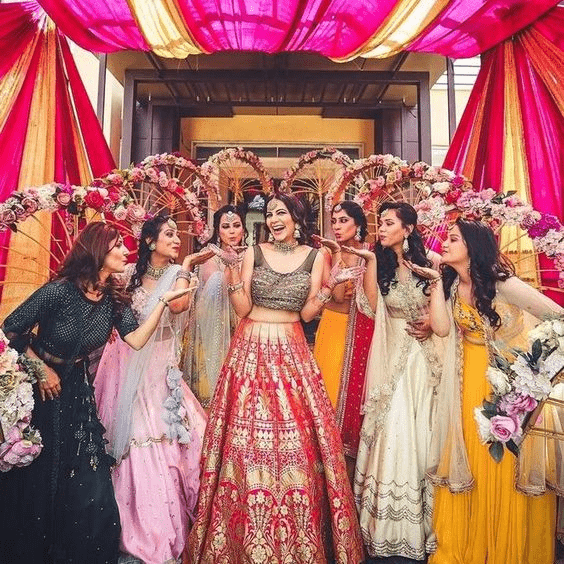 Of course, like a relative or friend, you must listen to everyone's suggestions and choices. However, the final decision will undoubtedly be only yours. After all, it is your special day, and there should be not a single thing around that makes you feel that it should have been a little more elegant. 
10. Your folks don't need to pay for everything.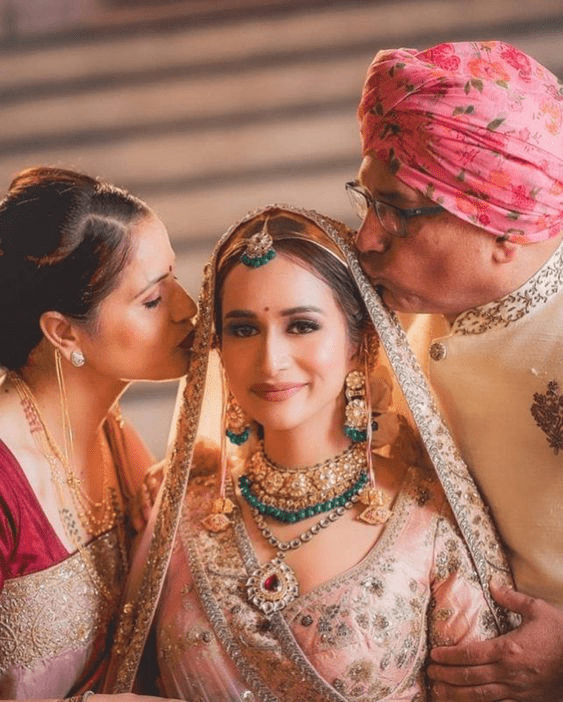 Your folks will wish for the best for you and will spend on your wedding. However, you can't anticipate that they should satisfy every one of your impulses and likes. You and your fiance must bear the majority of the costs, irrespective of whether your folks are spending a bomb or not. Besides, under no circumstances should you overburden them with an excessive number of requests.
Try not to fixate on whether all the napkins coordinate the theme color or whether the seat covers are made of a hundred percent silk. These little subtleties will drive you insane and make you a bridezilla. Now what? Worrying about little things may likewise unleash so much negativity and spoil your looks and mood. What's more, we are confident no lady of the hour needs that, correct? Figure out how to unwind and remain upbeat. 
12. Ensure everyone you hire is very capable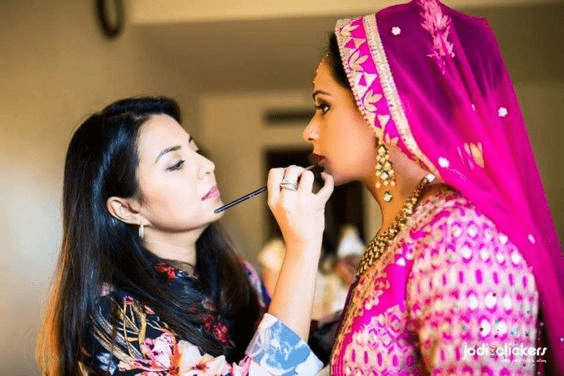 If you find out that a vendor is handling several weddings simultaneously, they may not be capable of giving their 100% to you. Regardless of whether it is your wedding organizer or individual sellers (like, photographer, makeup- artist, florist, and so forth), ensure with regards that your event is a priority for them at least on the final day. Particularly, during the pinnacle wedding season, before recruiting a vendor affirm with them what number of weddings do they occupy at a time and how much individual consideration would they be able to provide for everyone?
There are a few other mistakes that you should avoid too:
Don't interfere when the professionals are working
Always keep a Plan B for everything
Don't ask for discounts when you shop for your wedding
Decision-making should be fast and wise too
Multitasking is not acceptable on the D-Day
Keep proper transportation available to reach the venue
Don't stay hungry
Indian weddings are a class apart. We get so wrapped up in the make-up,  hair, dresses, that we forget about the most important thing, the experience! So, this is a complete guide to help you make sure that nothing goes wrong on the wedding day. Follow the above steps and we guarantee that your wedding will be much more memorable and exciting than you've ever wished for.