While almost everything else is optional when you are getting married, a good venue is simply not!. For example, you can ditch the Sabyasachi lehenga for a different designer or choose to have non-extravagant decor. However, when you are inviting people, a wedding venue is a necessity irrespective of the number. The question is how to choose a wedding venue because there are so many options for making a choice more difficult. For example, a beautiful open ground, a nice hall, a very elegant ballroom, and a beachside resort are exotic venues where you can choose to get married. Finally, the choice has to be yours only! 
In this blog, we will try to help you to understand how to choose a wedding venue. Plus, there are wedding venue tips that you must keep in mind while making the final decision. 
Here is how to choose a wedding venue with a few simple steps:
1. First things first, hire a Wedding Planner!
Experts believe that you should contact a good wedding planner before finalizing the place. Also, local planners can give you the best idea of a particular venue. They may have experience of organizing an event in that same venue that you like. Therefore, a wedding planner knows exactly the layout and space of the venue. There are certain technical skills and a whole lot of creativity required to transform an ordinary venue into the wedding venue of your dreams!
Well, a planner has all the wedding venue tips that can easily transform even a simple space into a fairytale setting. Please do your research before contacting a wedding planner because many things depend on the quality of work that he or she does. Now, if you are finally sure about whom to trust, express all your plans and then sit back because the wedding planner will bring all your plans to reality. Therefore, not only will you be left with a lot of time to focus on last-minute shopping, professional touches to your dream will make it look even more beautiful. 
2. Don't just guess your guestlist!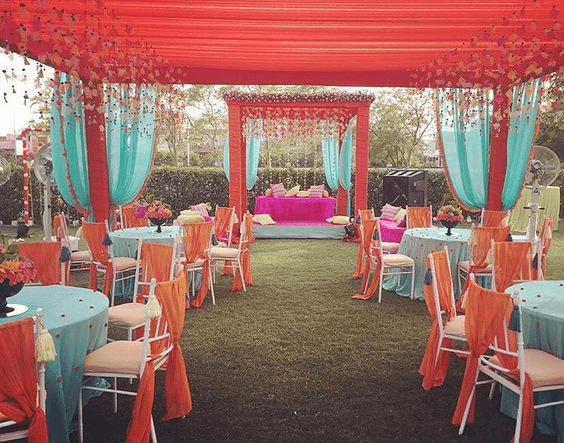 How to choose a wedding venue when you are not fully aware of the guest list? Well, it is almost impossible for that. Therefore, the best option here is to understand and be aware of the number of people coming to the event before choosing the venue. If you do it the other way round, it may cause problems later on during the event. For example, if you call a certain number of people and go ahead to book a space that is not big enough, it will be a problem.
If maximum people respond positively to your RSVP, then there will surely be a space shortage that will be nothing but very embarrassing. Often, the couple is unaware of the number of guests attending their wedding because the parents end up adding more people at the last moment. Now, this is not a cool idea and it will adversely affect the choice of venue and the budget. Inviting guests is not a problem, but having no idea about D-Day's expected guests is the issue. Therefore, finalize the guest list well in advance, and then choose the venue.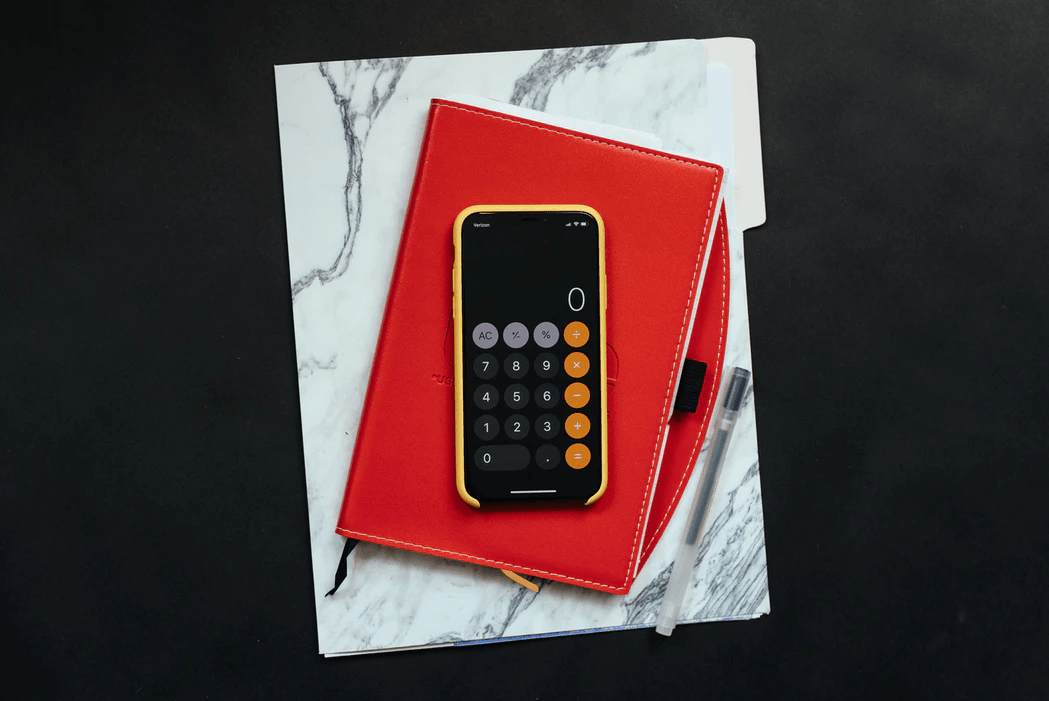 Fixing the budget is one of the most primary tasks at hand when you are planning a wedding. When you have done a budget allotment for all the different work categories, choosing the venue is legit. The reason for such a sequence is that if you go overboard with the venue booking already, there may not be enough budget left to finish the rest of the work. Also, choosing a venue is a tricky thing when food is involved in the same category. Suppose you are choosing a venue that offers you a catering service as well, the per-plate of food rate will come from their end. 
Now, your responsibility is to figure out whether the venue is suitable as per your wedding budget because there is an added expense for the décor. In case it is not working out for you, there are two options. Either you will have to look for a completely different place or cut-down on other expenses such as the décor. It is indeed no less than a battle to keep a pre-decided budget intact and still get everything done. However, with a little research and understanding of current rates, you will surely be able to do it. 
4. Be mindful of the guest's experience
Suppose you are going for an exotic destination wedding, and the guests are mostly from other places. Their comfort is the priority. So, you must make sure that the beach you are choosing a wedding venue is well-connected to a nice hotel for starters. Also, make sure that there are enough rooms there to accommodate all the guests on your list. You have to talk to the hotel staff well in advance to inquire about their policies and how they will accommodate everyone comfortably. It is one of the best wedding venue tips to keep in mind when planning a wedding.
5. Check out what different venues have to offer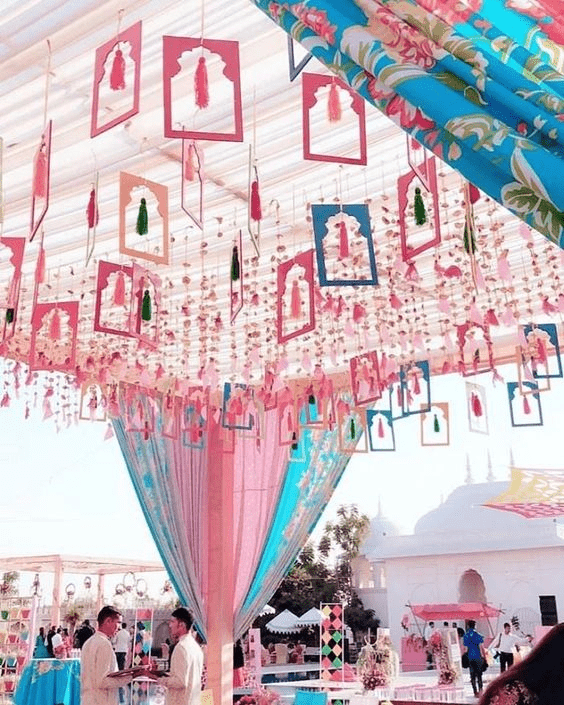 How to choose a wedding venue when it is offering you other things in the same package? There are venues such as a few clubs that arrange for in-house food and beverages along with the basic décor. Firstly, you must get an idea of their packages and then tally it with the rates you may have to pay if you hire caterers and decorators from outside. Usually, clubs and similar places that offer in-house facilities have a minimum rate package for everything. 
It means they will give you catalogues with rates according to the minimum number of guests you expect. Places with additional facilities such as food and décor will charge you more than the basic ones. One tip here is that the basic décor that usually exists in such venues is very simple to suit everyone. Therefore, if you want to arrange something different or more extravagant, either you have to change the venue or talk to the staff regarding modification permission. If you agree to avail of the additional facilities that a venue offers, make sure that you add those additional taxes to your budget.
6. Decide what your dream wedding venue is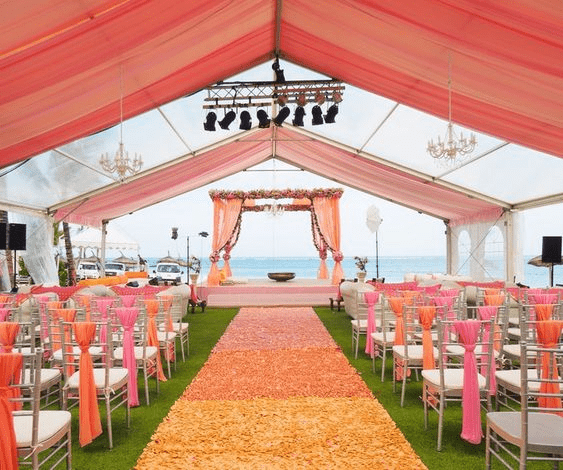 Staying true to your personality is very important when you are planning your wedding. Several couples check out wedding themes on the internet and end up organizing something similar. However, these plans aren't true to the couple as it doesn't represent them the most. It is more of a fantasy coming true there. The best wedding venues are those that will showcase all of your dreams and will be a representation of your personality. 
So, here we have a simple step-by-step guide for you to plan your dream wedding. Also, try to keep all the wedding venue tips in mind when planning to ensure a wonderful wedding.